We recently spent three weeks eating our way around South East Asia. We have sorted through our thousands of photos to bring you our favourite Thai hawker and restaurant food in Bangkok.
Our first proper meal after landing was, of course, the tourist staple, Pad Thai.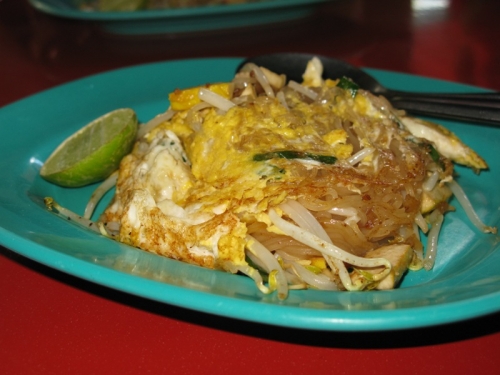 Rice noodles, with veggies, chicken and tofu, flavoured with lime and tamarind and topped with egg. When served at a cheap plastic table in the middle of a bustling market for only 50 baht ($1.60), it doesn't get much better for street food.
A few strange signs only help the atmosphere...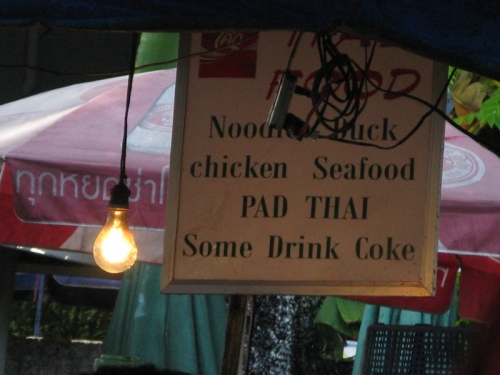 For a fancy welcome dinner we dined outside right on the banks of the Chao Phraya River, at the
Arun Residence / The Deck by the River
. After a round of mocktails & beers,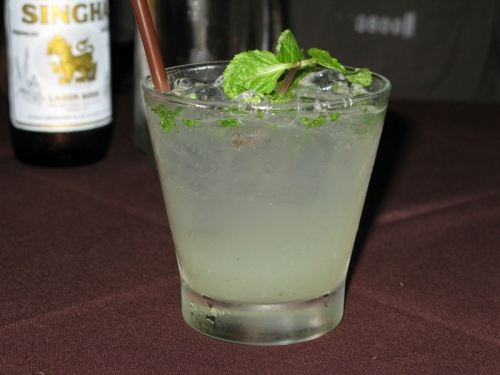 (Fresh lime juice, with mint, soda and sugar syrup. Sooo refreshing in the heat and humidity)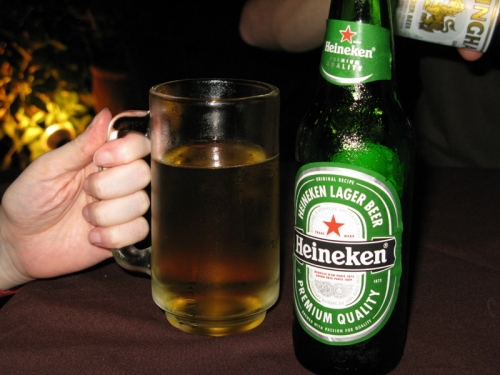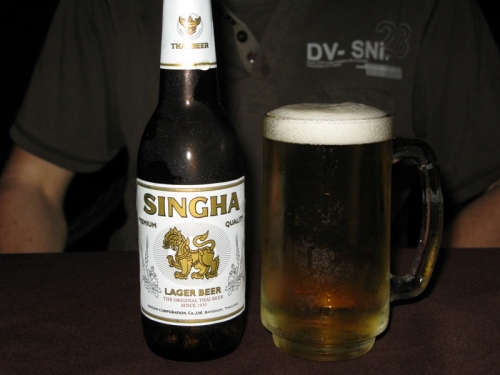 The three of us demolished a range of delicious and (comparatively expensive) Thai food.
Satay chicken. The bread was great for mopping up all the excess sauce.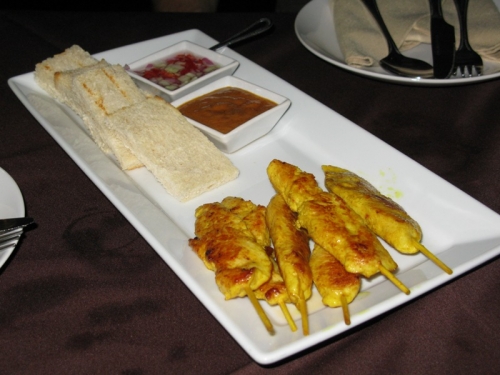 Massive river prawns in a green curry with baby corn, kale and capsicum.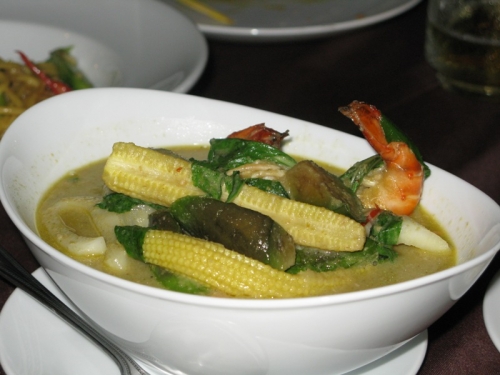 Chicken stirfry with mixed veggies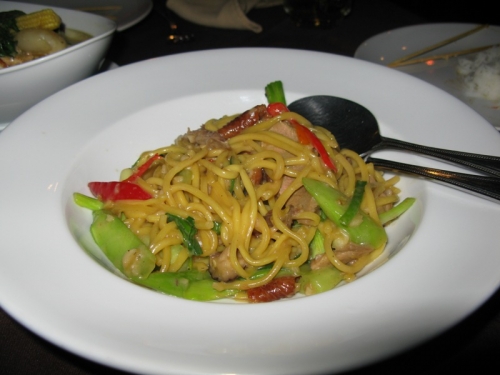 We stayed out from the main hotel area, and this little café was our favourite lunch place.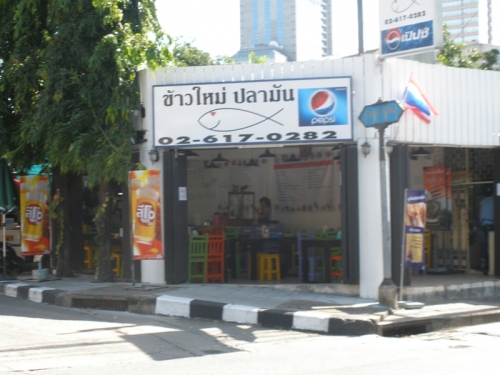 Check out the funky chairs!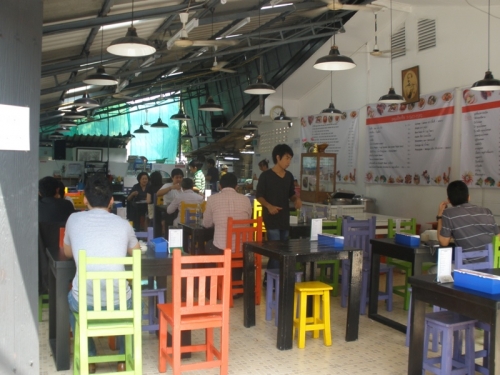 For 15 baht (45c) we could get an ice cold Pepsi,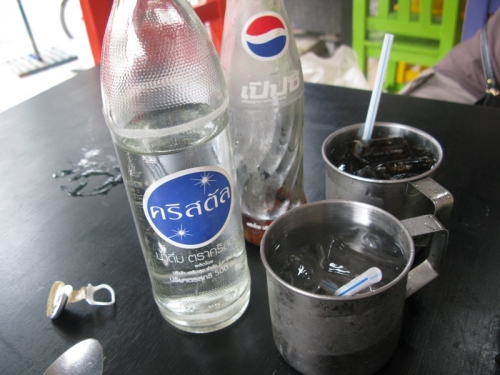 to go with super tasty 40 Baht ($1.20) stirfries, such as chicken in yellow curry,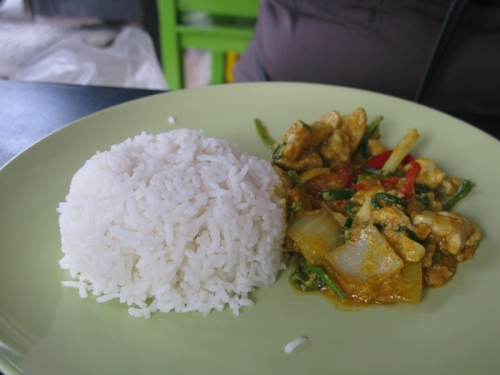 or beef with mixed herbs. Those little green things are fresh green peppercorns; they pack a serious heat punch when bitten into which no amount of Pepsi could counteract.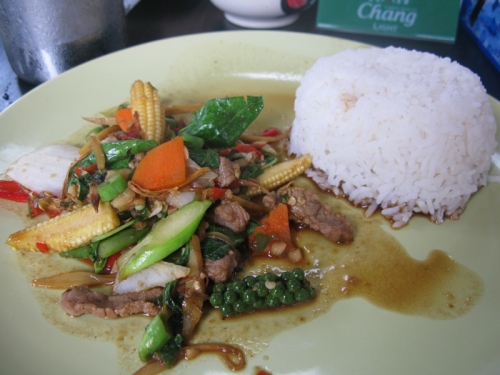 A visit to the
Suan Lum Night Bazaar
for some hawker food.
Iced tea with lime and fresh fruit shakes, pineapple and watermelon. I lived on these! A huge chunk of fruit, ice and a squeeze of lime blended together into a refreshing drink.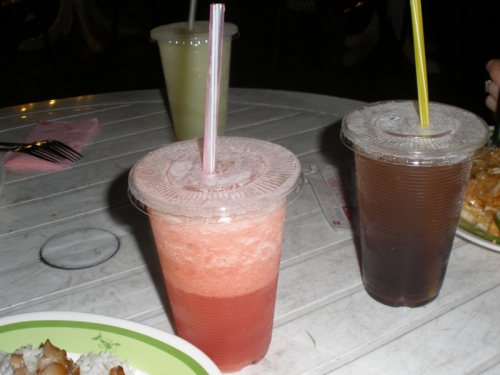 Salt and pepper baby crab and spring rolls.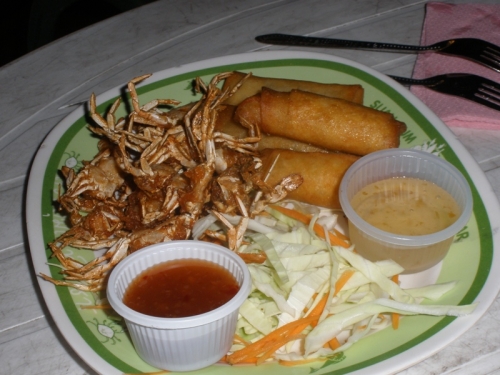 BBQ chicken with rice. Simple, but done so well, smoky and delicious.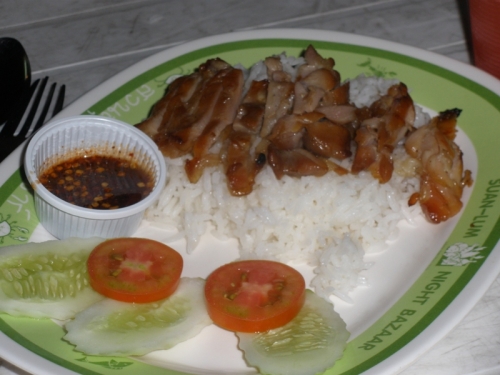 A meal under the stars starting with a frosty glass of rosella juice.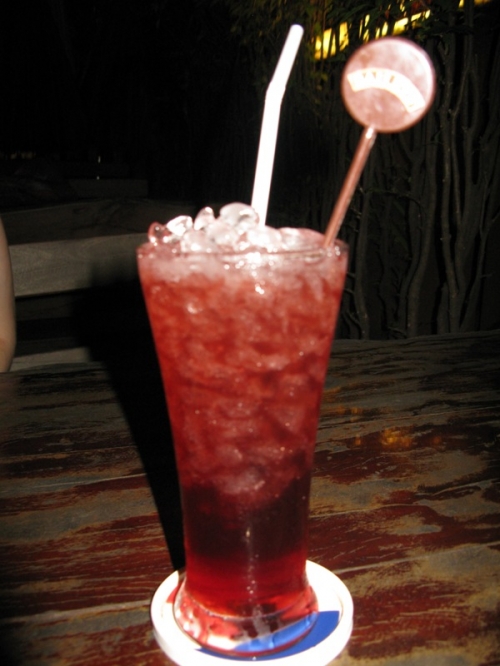 Chicken with cashews.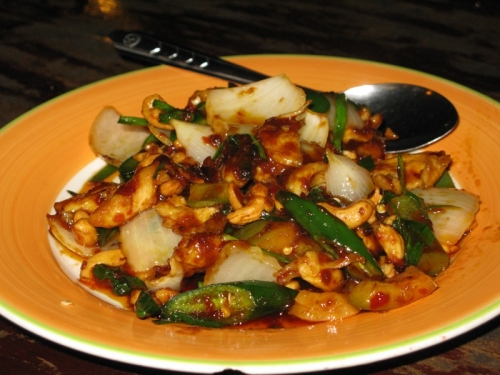 King prawns with broccoli, fresh and simple.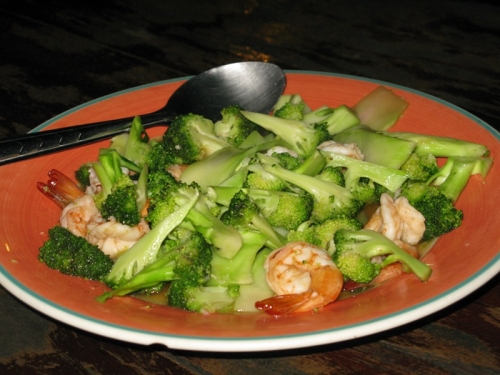 Salt and pepper pork ribs, Lovely layers of crispy fat and a nice crunchy coating.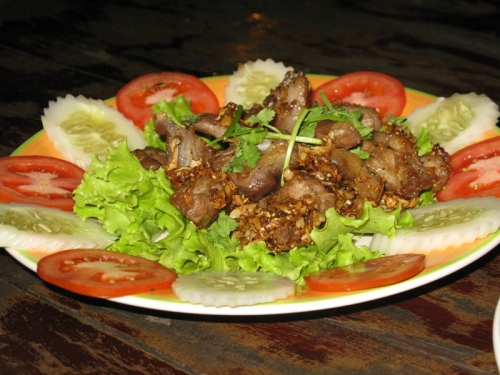 Cute heart shaped rice.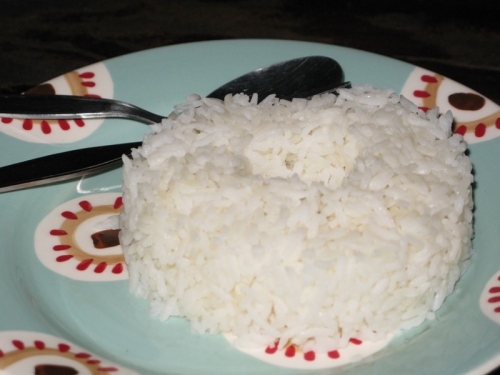 Tiny dishes of sticky, salty coconut rice, a perfect finish to a meal.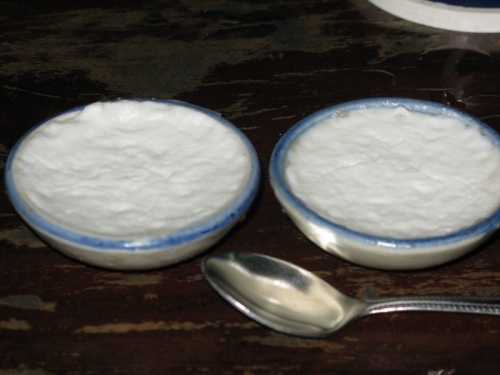 And finally, the simple and tasty lunch served as part of our
Flight of the Gibbon
day: Egg and rice, green curry sauce, watermelon and pineapple.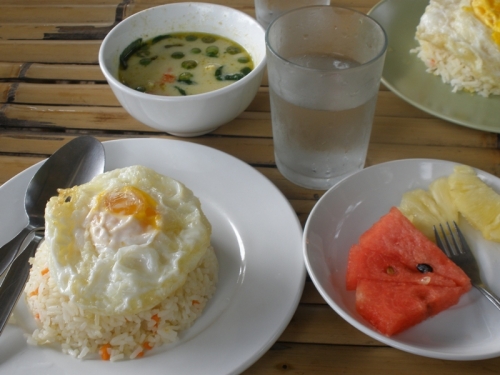 So hungry right now...