Check out this sandwich!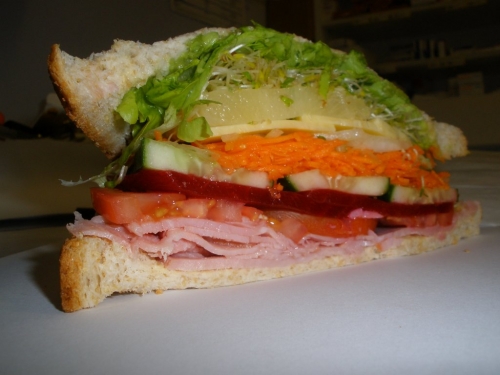 This monster was lucky enough to be my lunch today. Not counting my addition of ham and avocado, it came with tomato, beetroot, cucumber, cheese, onion, lettuce, sprouts, carrot AND pineapple as standard fillings. That's 11 flavour layers for a total height 8cm! Best of all, it came from
Tumblegum Bakehouse
which means freshly baked bread with a proper crusty crust. If anyone knows a worthy contender I can sample, point me in that direction!