A weekend road trip down to Sydney for Fathers Day was also a weekend full of food opportunities.
On Saturday I went exploring in Cabramatta with Mum, who was hunting down some fabric. I was hunting down snackfoods and getting myself psyched for my South East Asian holiday in a months time.
First up, a late brunchy snack of pandan and coconut waffle ($1.50) was warm and crisp; the coconut was moist and made the whole thing nice and chewy. Thanks for tempting me
Suze
!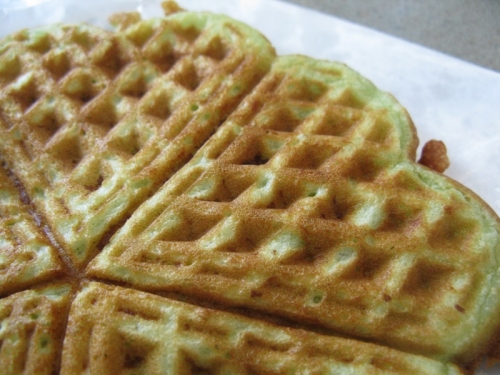 Stocking up on some basics in the grocery stores, we bought a fancy tin of white lotus and egg moon cakes ($16.80). I have never tried these before, but we will crack them out to celebrate the
Moon Festival
from afar.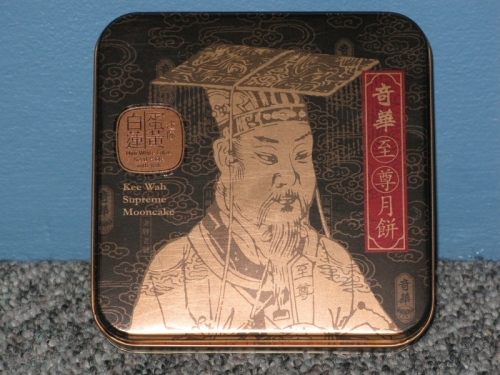 After a simple lunch of crispy skinned chicken with noodles,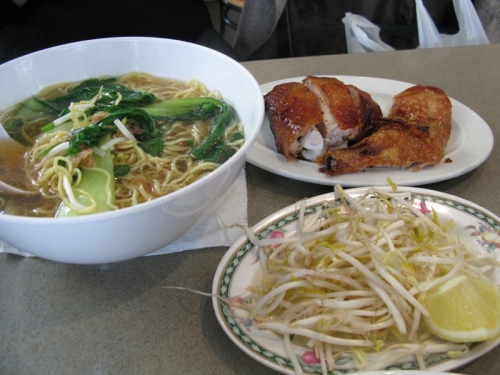 beef with broccoli,
and pork with rice noodles,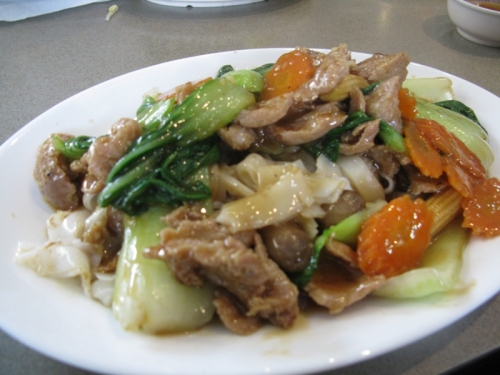 I bought this beautiful choux pastry swan ($1.50) from one of the French Vietnamese bakeries. You can't see it properly in the photos, but tucked between the wings is a swirl of whipped custard.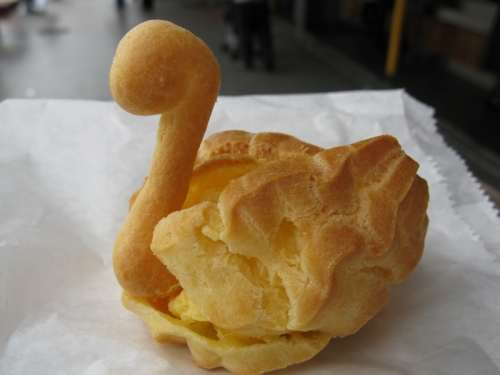 Having not yet reached my custard limit (if such an awful thing exists) I bought a box of hot fresh custard puffs ($5 box of 20) and demolished most of them while watching more being made.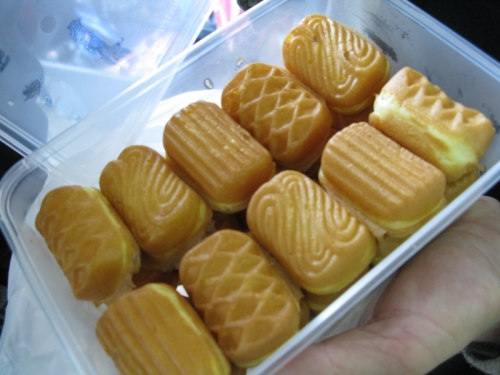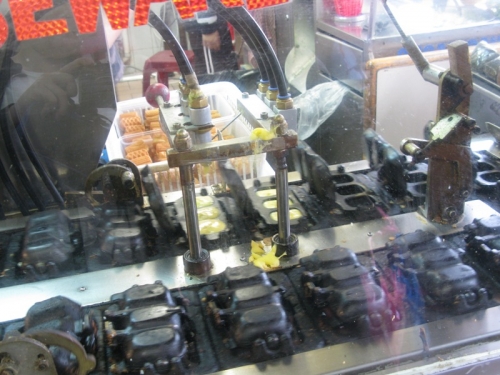 Realising I didn't have anything sugar-free to bring home for
Waz
, I was excited when I saw sweet potato chips ($4 for 100g) in a heated glass cabinet.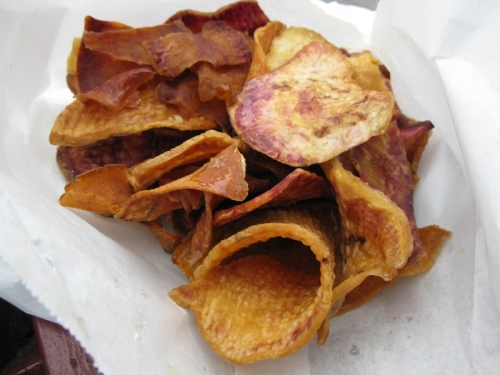 They were dripping with what I thought was hot oil, freshly made, but after buying a bag I was (very happily) surprised to find out they were toffee coated! Molten sugar coating crisp sweet potato, so good, it was a shame I had to eat them all.
He had to settle for
Broccoli Chips
($1.99) instead.
Ok, these were not so good, while they were crisp and salty, they left a really weird bitter aftertaste.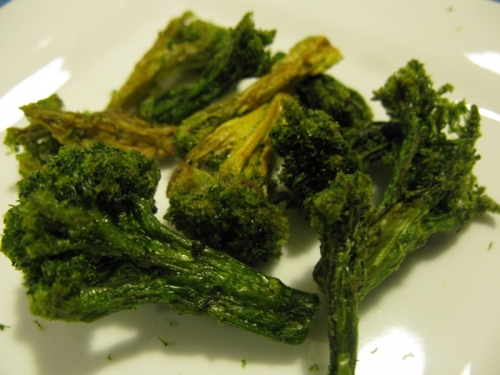 Finally, just as we were leaving I spotted these soft drinks. I'm a sucker for good packaging (
Yummy Tummy Koala
anyone??) and the cute labels on the
Jones Sugar Cane Soda
($3 a bottle) really appealed.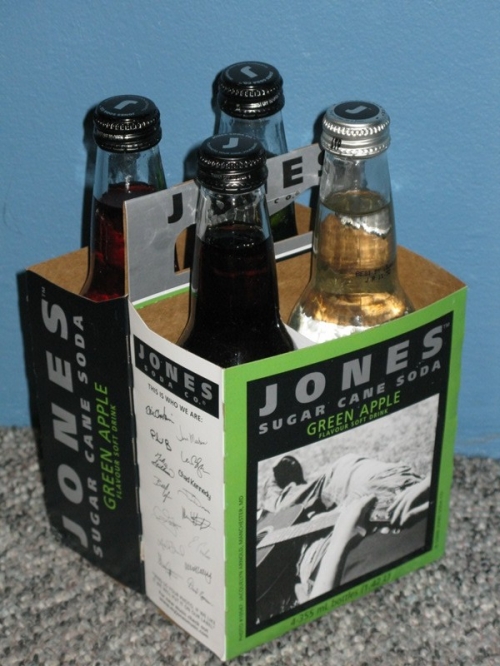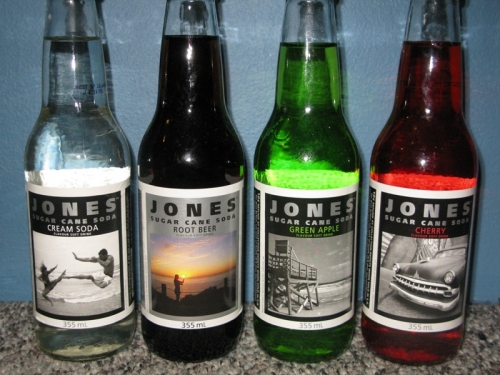 I am yet to try them and the huge range of other flavours like blue bubblegum, orange cream and vanilla bean that I couldn't carry home. I need to find somewhere nearby that stocks them. In the meantime they remind me a lot of the awesome
Saxbys Soft Drinks
made in Taree, they make the best cream soda, mandarin and pineapple flavours!
Stay tuned for more Sydney posts...