So a few weeks ago, I introduced you to
Kevin
, a Yummy Tummy Koala, now meet Bruce and Cath, the two remaining koalas in the Top Taste range.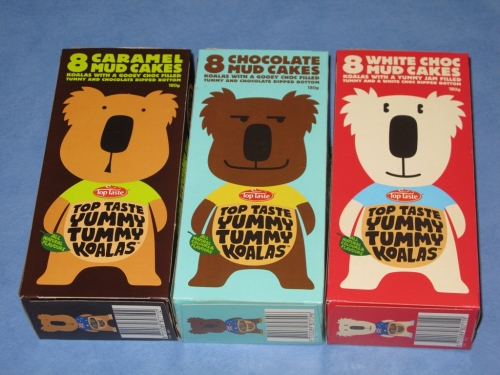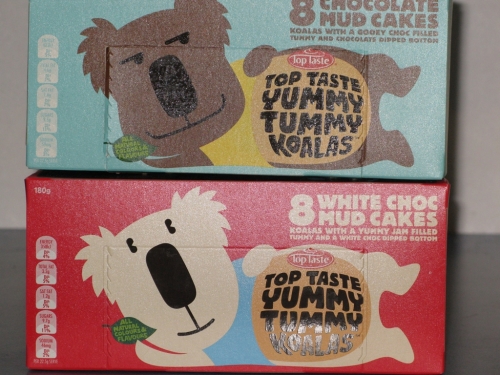 Bruce is a snowboarding, mud pie making kinda bear, who unfortunately for him also happens to be made of gooey chocolate filled, chocolate coated chocolate mudcake. I do not predict a long weekend for this little guy in our household.
Cath is 6cm of raspberry jam filled white chocolate mudcake who likes rainbows and raspberries and probably dislikes being devored slowly on the lounge.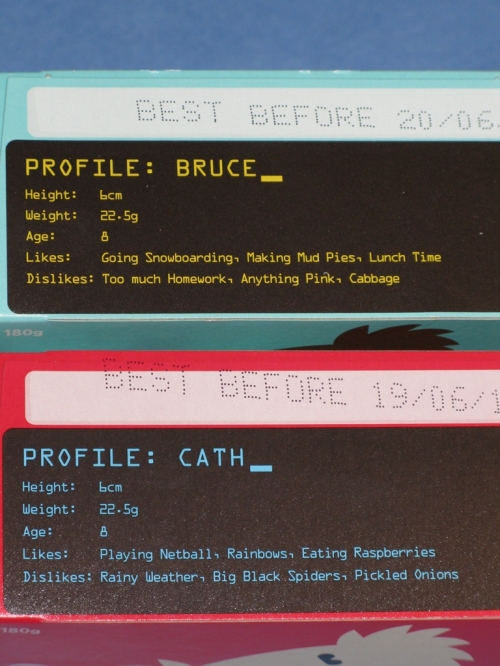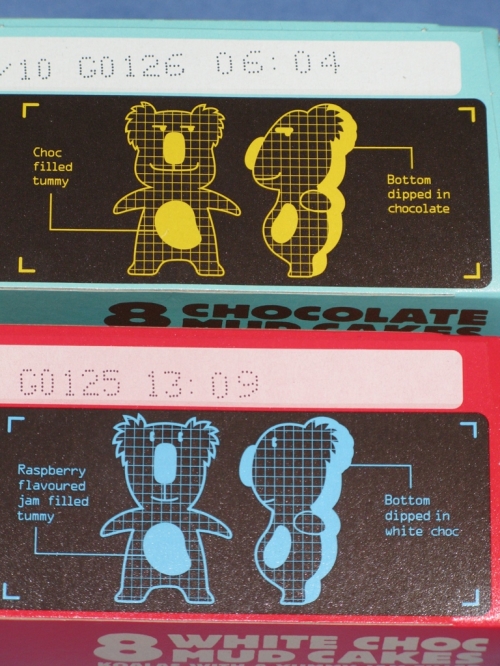 My favourite of the three would be Bruce, the all chocolate koala, the dark chocolate mudcake seems to balance out the sweetness better then in the other two.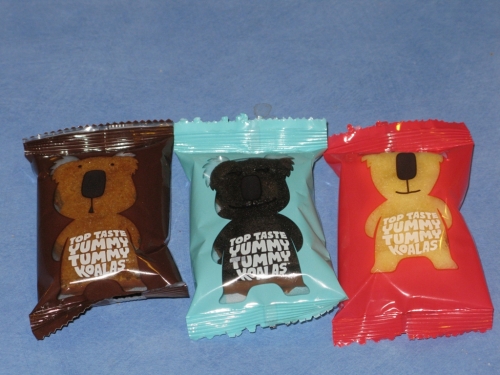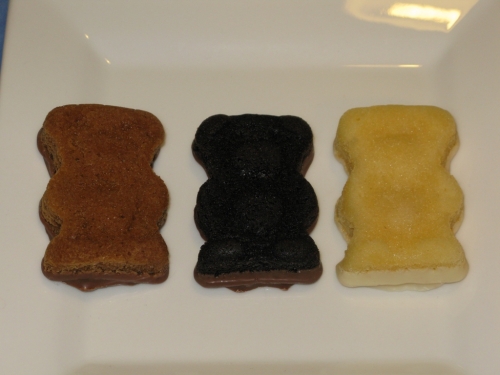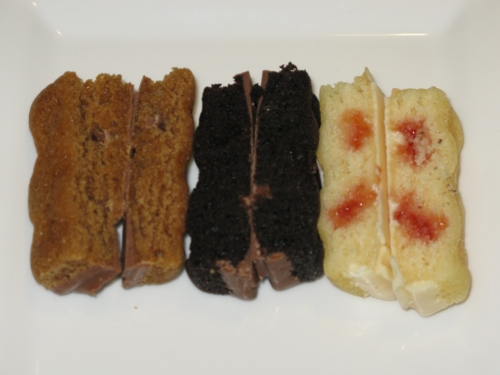 Insde the bottom of each box, there is a limited edition sheet of stickers to dress each koala for their favourite activity.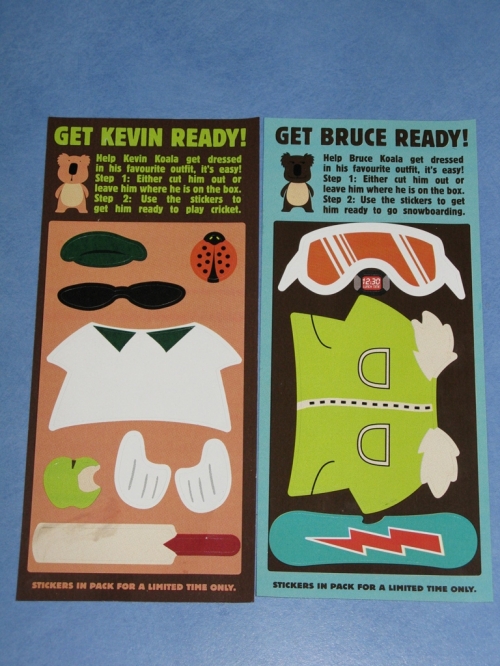 Unfortunately, despite being the first batch to hit my local supermarket, my Cath box did not come with it's stickers. It just means that I will have to buy/eat another box and sacrifice my waistline for you, dear readers. :)