The October Long Weekend was not fantastic weather wise. It rained non-stop and sent us back into winter hibernation. Late on the Sunday afternoon, deep into our stack of DVD's, we received an invite out to dinner. Although very tempted to stay put, on hearing that dinner was at the
Whalebone Wharf
, a seafood restaurant I have been wanting to try for ages, we were quickly out from under the blankets and made the wet 40min drive down to Port Macquarie. We arrived before dark (it being the first day of daylight savings) and despite the clouds, took in the amazing water views over the oyster farms and boats. The deck covered in fairy lights would be a perfect place to sit on a warm summer evening.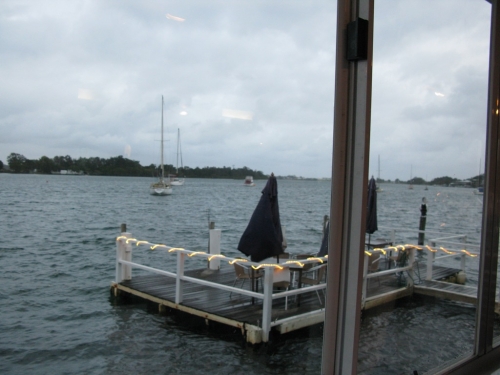 This is what we came for!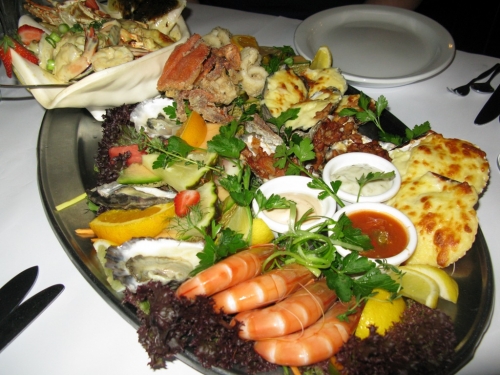 Fresh seafood at its best: between six, we shared two of these large seafood platters ($125).
Fresh prawns, oysters- natural, kilpatrick and mornay, scallops, soft-shell crab, salt and pepper calamari, fresh fruit and garden salad.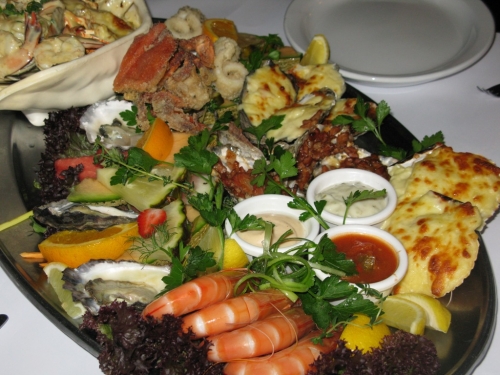 Lobster Mornay, garlic prawns, garlic prawns and fish of the day on a bed of rice.
As if this wasn't enough, we also added some sides to share:
Steakhouse fries with garlic aioli ($5.90),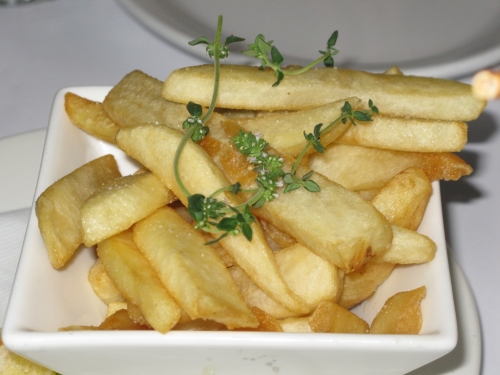 Steamed vegetables ($7.90)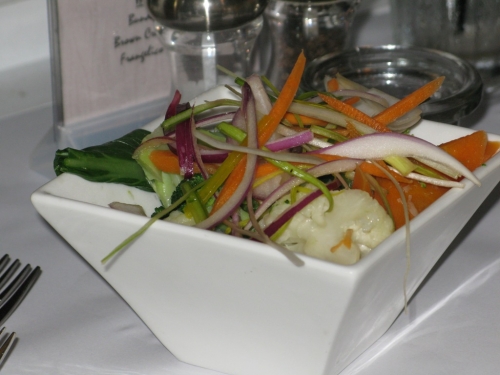 and Garden Salad ($9.50).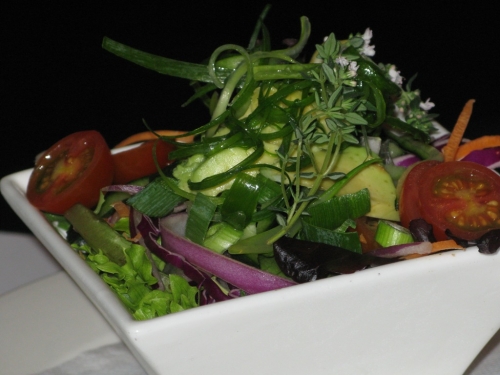 It was quite a feast!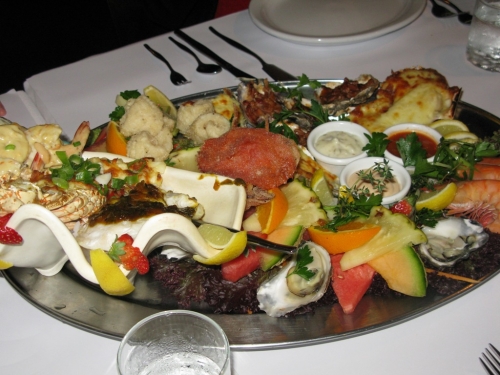 To warm us up for the drive home, of course we had to sample the desserts.
The Chocolate Assiette ($19.50), a selection of petit chocolate desserts designed for two. Chocolate fondant, white chocolate pannacotta and chocolate tart.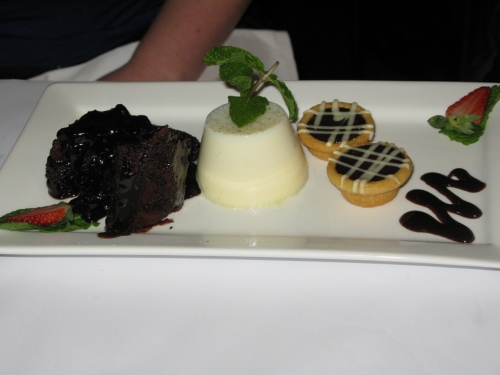 Freshly baked sticky date pudding, drizzled in butterscotch sauce ($13.50).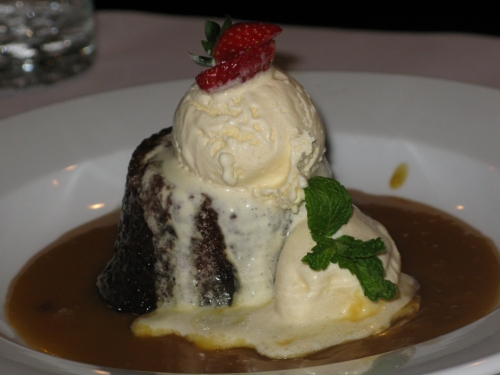 Vanilla Bean Crème Brulee ($14.50).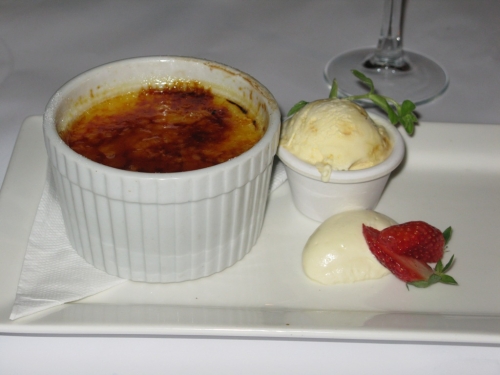 A lovely dinner that brightened a gloomy night. We will be back on a clear night to sit out with the fairy lights!
Whalebone Wharf
269 Hastings River Drive, Port Macquarie
Ph: 02 6583 2334