Cheddar, as in cheddar cheese. Yup, sounds rather strange, or at least I thought so, but ever since my curiosity was piqued by "
Pushing Daisies
", I have wanted to give it a go.
Having never made a pie from scratch before, I was inspired by my new copy of "Grillhouse" by
Ross Dobson
, and produced this rustic (ugly) and super tasty pie using a pile of fruit bought during a bargain '$2 fill-a-bag with produce' clearance at
Woollies
.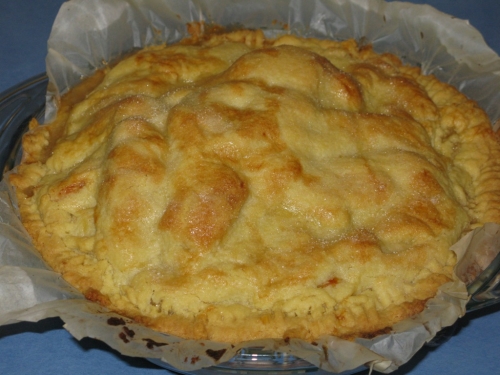 The cheese works surprisingly well, it blends into the crust and adds a salty and chewy contrast to the soft fruit. Choose a good aged or vintage cheddar, not too expensive, but not some cheap and plastic thing with no flavour. The pie should be served warm with some plain vanilla ice cream or thickened cream for simple and tasty comfort food.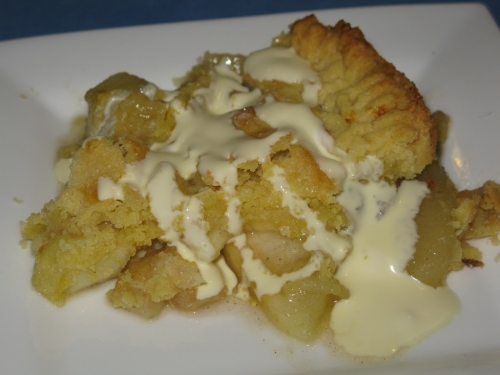 Pear, Apple and Cheddar Pie
Adapted from "Grillhouse" by Ross Dobson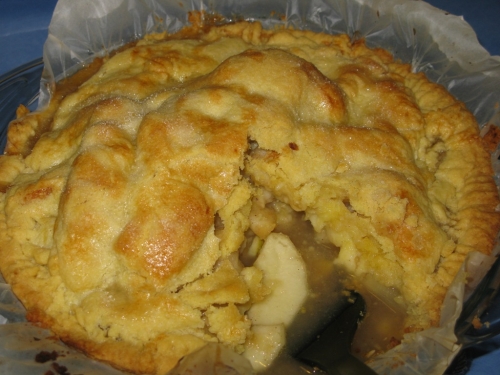 Shortcrust Pastry
A simple and quick pastry recipe, but I would recommend using a frozen pre-rolled shortcrust if pushed for time.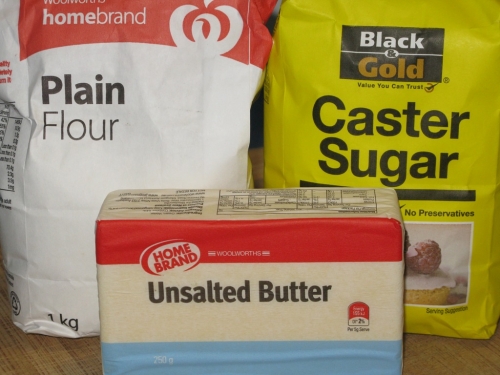 Place 300g plain flour in a food processor, pulse together quickly with 2 tablespoons of caster sugar.
Drop 200g of chilled, cubed butter one piece at a time into the flour mixture until all added and pastry resembles wet sand. 2-3 tablespoons of iced water can be added to aid this process if required.
Tip out onto a floured surface and lightly knead into a ball.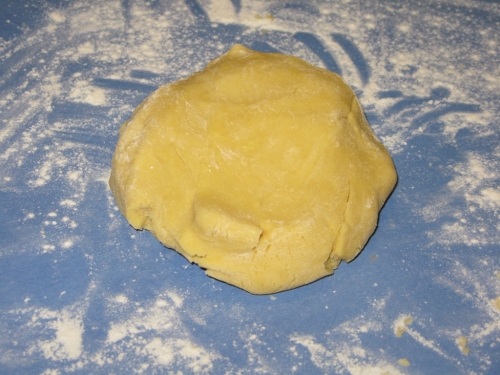 Cut in half, flatten each piece into a 10cm disc and wrap in cling wrap. Allow to cool in the fridge for at least half an hour and up to one day.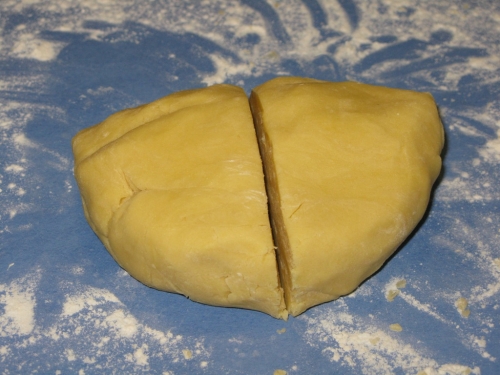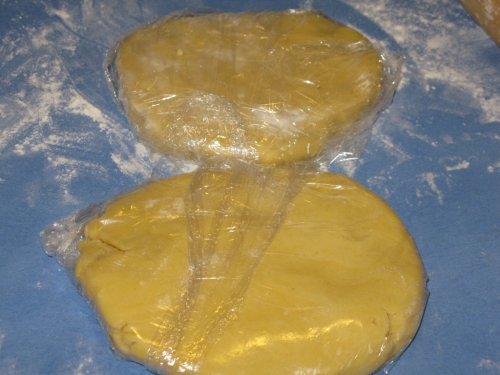 Remove from fridge half an hour before rolling.
To roll, place between 2 sheets of baking paper and roll out to at least 30cm or to fit a 23cm pie dish with some overhang.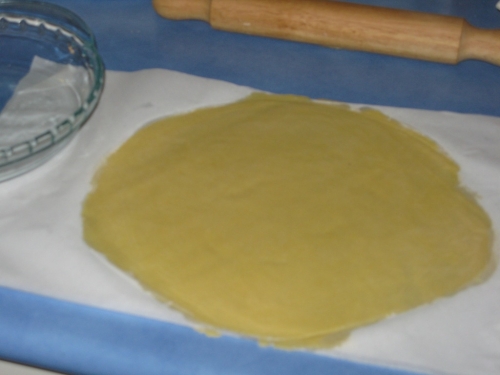 For the base piece, remove the top piece of paper and place in the pie dish with the bottom paper attached. Shape to dish and place in fridge while filling is prepared.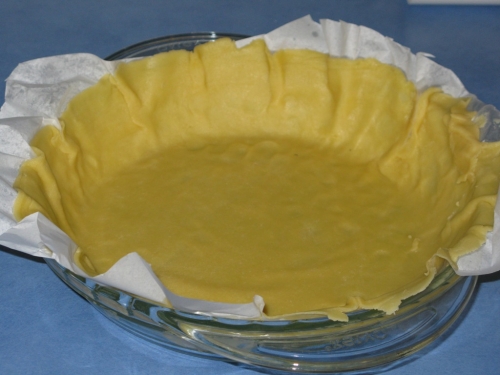 Pear, Apple and Cheddar filling
You will need about 1.6k of fruit. I weighed out five Granny Smith apples and four green pears.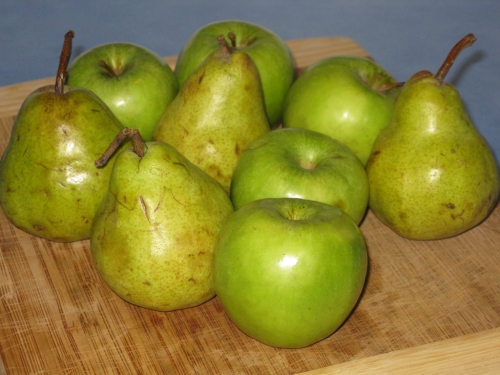 To prepare, peel, core and chop into desired sized chunks, not too thin or it all turns to mush. Place in large bowl.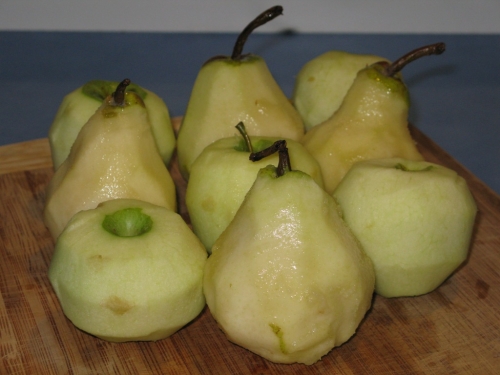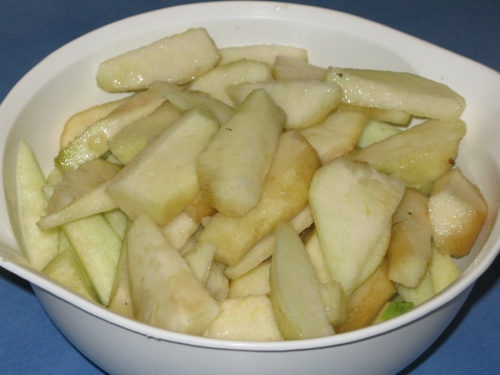 For flavour, add 165g caster sugar, 2 tablespoons lemon juice, ¼ teaspoon ground cinnamon, ¼ teaspoon all spice and 2 tablespoons of cornflour to the fruit.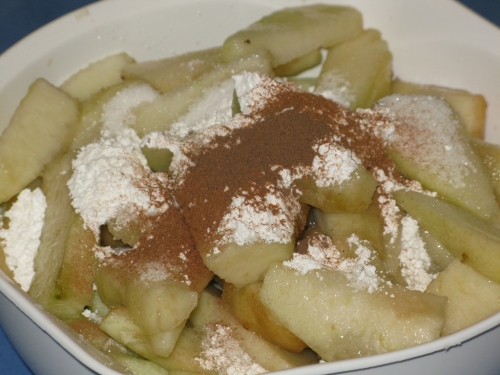 Mix well with hands until well incorporated.
To assemble
Pile fruit high in centre of pie dish.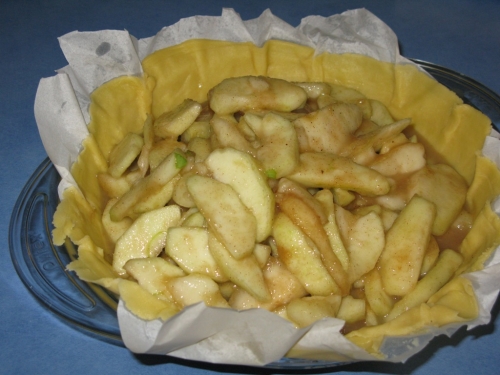 Arrange thinly sliced pieces of aged cheddar cheese over the fruit, up to about 150g.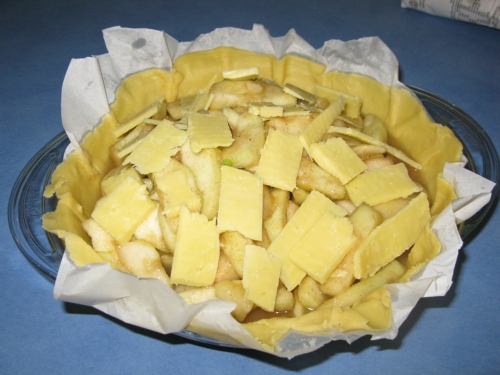 Place top sheet of pastry gently over fruit, squeeze together edges and crimp with a fork.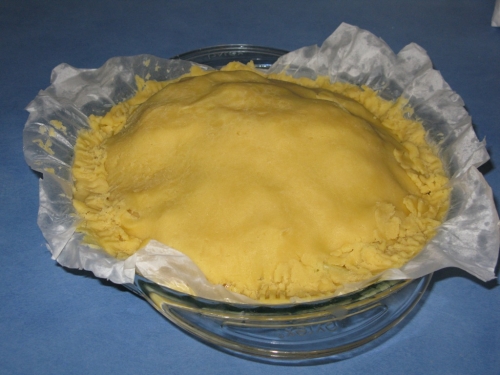 Brush one egg white over the top to make it brown up nicely and sprinkle with 2 tablespoons of caster sugar.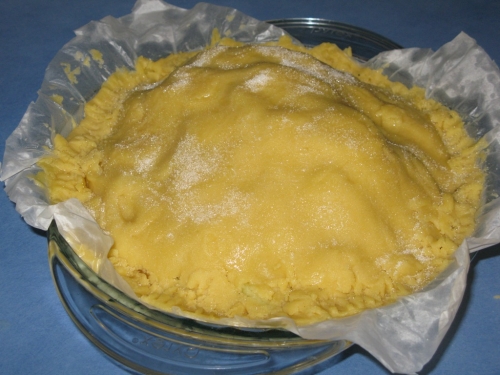 Bake in an oven preheated to 220°c for 20mins, then reduce to 180°c and bake for a further 25mins. Allow to cool in pan for at least 30mins before serving with cream or ice cream.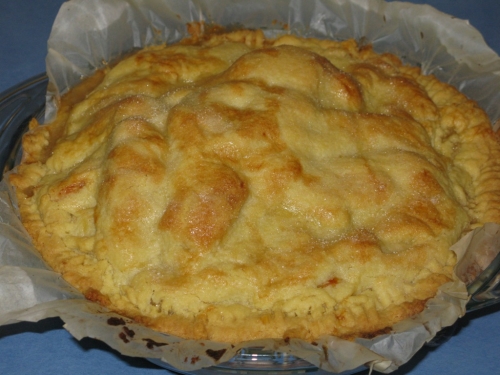 The pie is quite moist, possibly from the pears, so make sure to spoon out some of the saucy bit to mix in with the cream.