The
August 2010
Daring Bakers'
challenge was hosted by Elissa of
17 and Baking
. For the first time, The Daring Bakers partnered with
Sugar High Fridays
for a co-event and Elissa was the gracious hostess of both. Using the theme of beurre noisette, or browned butter, Elissa chose to challenge Daring Bakers to make a pound cake to be used in either a Baked Alaska or in Ice Cream Petit Fours. The sources for Elissa's challenge were Gourmet magazine and David Lebovitz's "The Perfect Scoop".
Yay! This month's challenge was a Bombe Alaska, something I have always wanted to make.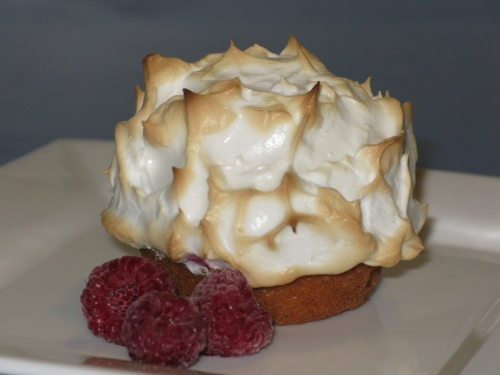 For those who don't know what it is, it is a cake base, topped with ice cream and coated in thick fluffy meringue, which is then toasted in the oven or with a blow torch. The concept of oven baking ice cream, and not having it melt, thoroughly fascinates me. It sounds rather impossible and definitely a challenge.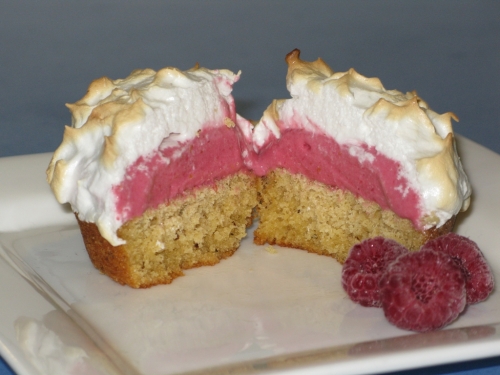 Our cake base had to be a browned butter pound cake, something new for most Daring Bakers that we all rapidly fell in love with. Such an amazingly unique flavour, nutty and toasty, adds a whole new element to your batter.
We were given free reign in our choice of ice cream flavour. I chose to make raspberry, and topped with thick marshmallowy meringue it was a lovely combination. The original PDF recipe can be found
here
. Keep reading for how it worked out for me.
Browned Butter Pound Cake
This is the recipe for the full cake, I chose to halve the recipe and bake it in a cupcake pan.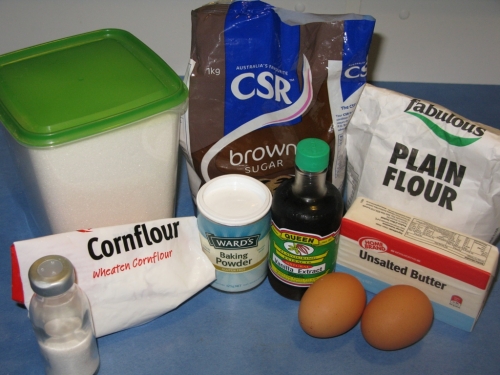 The most important part of this cake batter is browned butter. It is amazingly nutty and toasty in flavour, completely changing the taste of the cake batter.
Place 275g unsalted butter in a pan and place over a medium heat.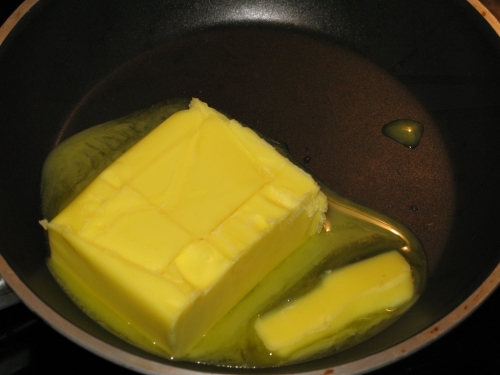 Patience is required; slowly stir the butter as it melts.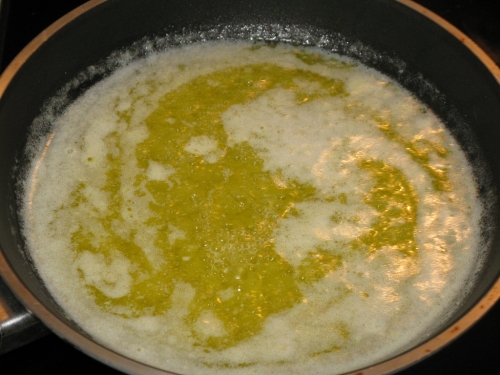 The milk solids will separate out, keep stirring until they turn a dark chocolate colour and the liquid is golden.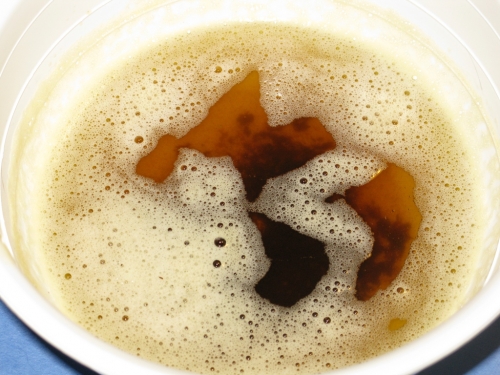 It can easily burn so don't walk away. Pour into a shallow bowl and place in freezer until it just congeals.
Sift together 2 cups of cake flour*, 1 teaspoon baking powder and ½ teaspoon of salt.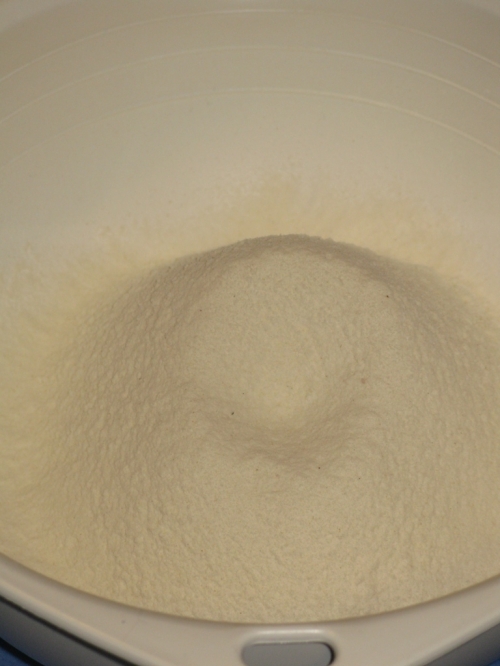 Beat together the browned butter, ½ cup packed brown sugar, and 1/3 cup castor sugar until light and fluffy.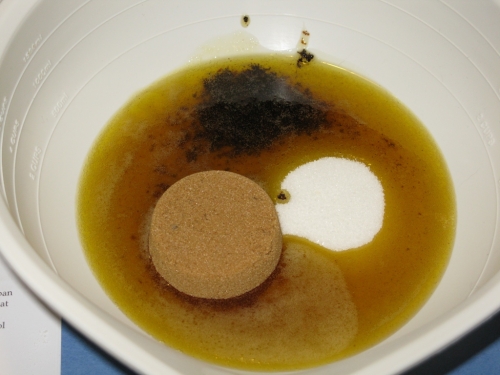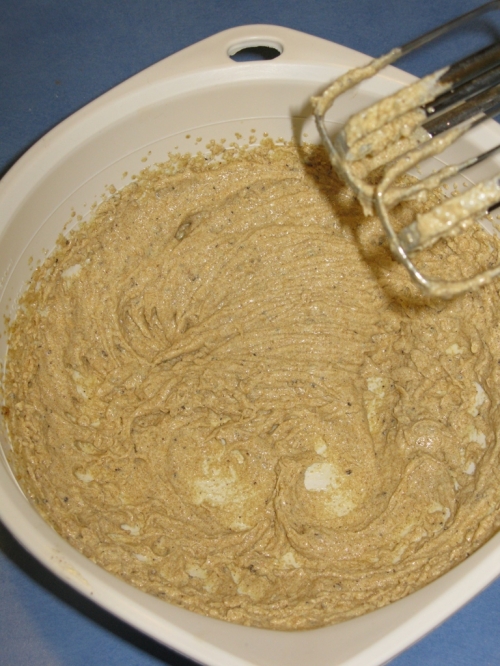 Add 4 eggs, one at a time, beating well, then add ½ teaspoon vanilla extract.
Mix in the flour mixture on a low speed until just combined.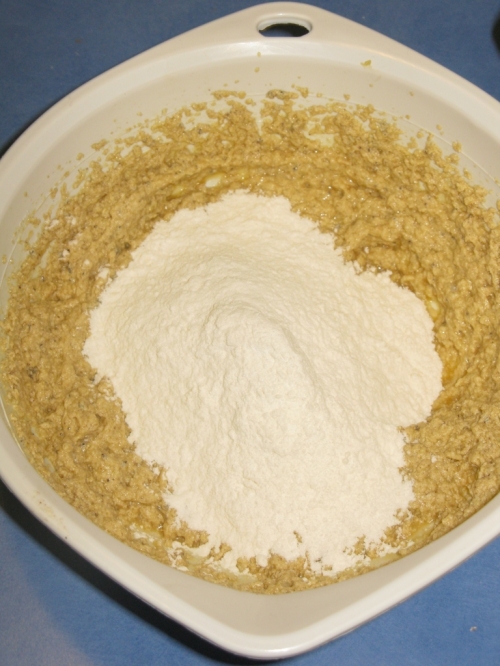 Scrape the batter into your choice of tin. I chose to make cupcakes, but this will also fit in 23cm square tin or similar round tin.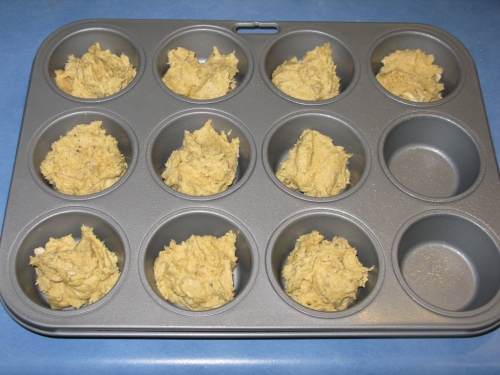 Place in an oven pre-heated to 160°c and cook until golden.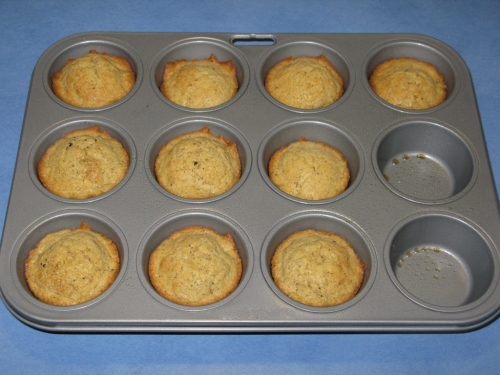 Allow to cool on a cake rack.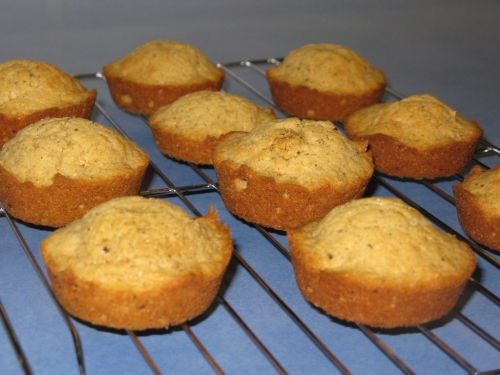 This cake goes a little dry when frozen, so best stored in an air tight container.
*If you don't have cake flour, make your own by measuring 2 tablespoons of cornflour into a cup measure and filling up with plain flour.
Raspberry Ice Cream
I found this recipe on a packet of
McCain Season's Choice frozen raspberries
.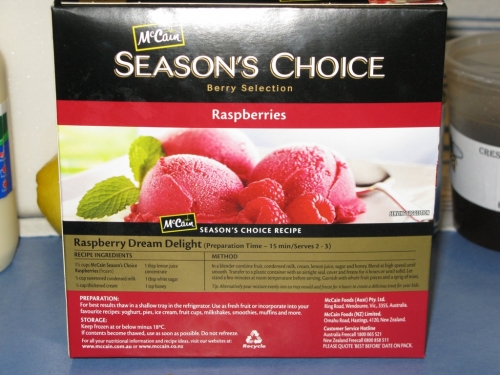 It is a simple no-cook, eggless mix that is made in a blender.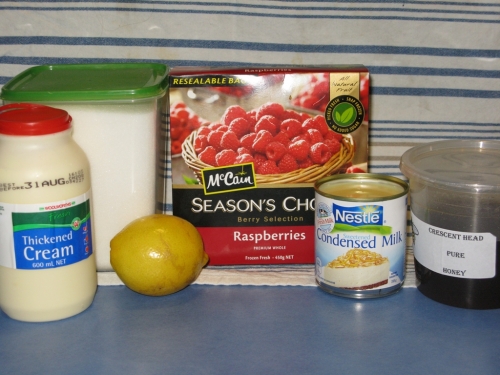 Combine 1½ cups raspberries, 1/3 cup condensed milk, ¼ cup thickened cream, 1 tablespoon lemon juice, 1 tablespoon white sugar and 1 teaspoon honey in a blender.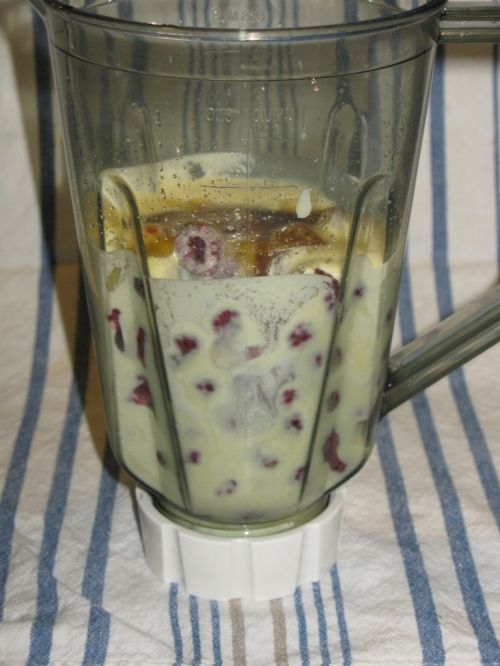 Blend until thick and creamy.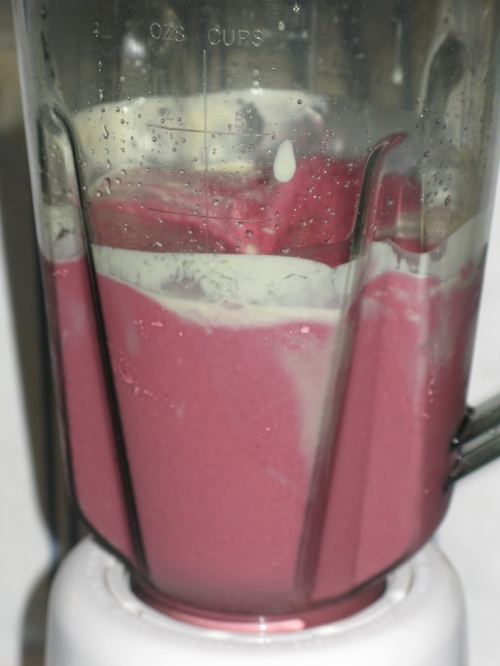 The frozen raspberries were too much for our blender and it died at a critical moment.
RIP :(
Pour into a container and place in freezer.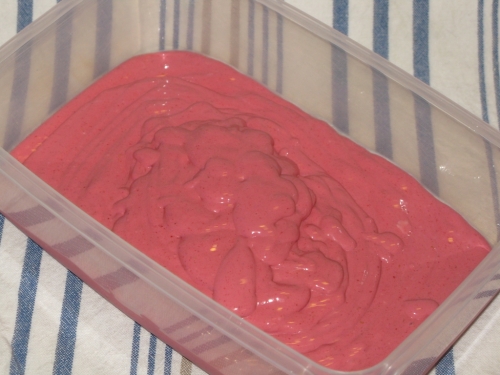 Every hour for four hours, pull it out of the freezer and beat to make the ice cream light and creamy.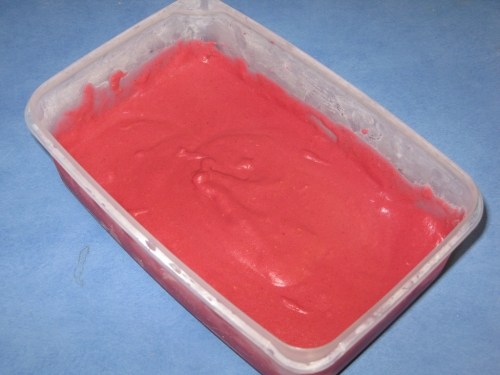 Meringue
This makes a lot of meringue, I chose to quarter the recipe and I still had heaps, so it's up to you.
Beat together 8 egg whites, ½ teaspoon cream of tartar, ½ teaspoon of salt on a high speed until soft peaks are formed.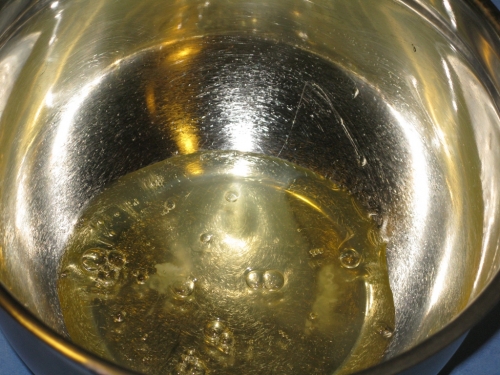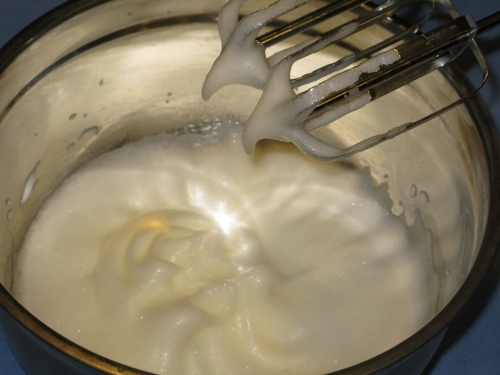 Slowly add 1 cup of castor sugar, and keep beating until stiff peaks are formed.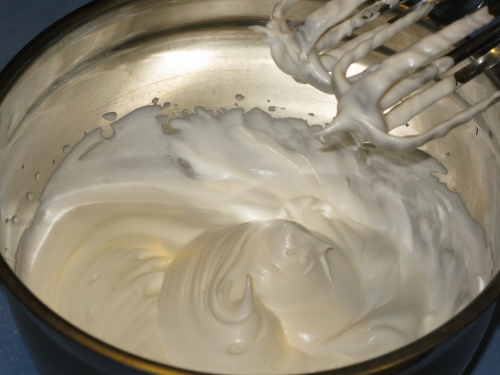 Assembling Bombe Alaska Cupcakes
You will need to work quickly and have a good amount of freezer space. The concept of baking ice cream only works if the ice cream is super frozen.
I lined my cupcake pan with some clingwrap and scooped in the ice cream, pressing it in so I could get a shape that matched the cake, then froze until hard.
Slice the top off each cupcake. Pop out the ice cream molds and press upside down onto each of the cupcakes.
Once again freeze until hard. At this stage, they can stay there until close to the time you need them, however the browned butter cake will dry out, so don't leave for more than a day or two.
An hour before required, pull out of the oven and either gently pipe or delicately shape the meringue over your cupcake stack.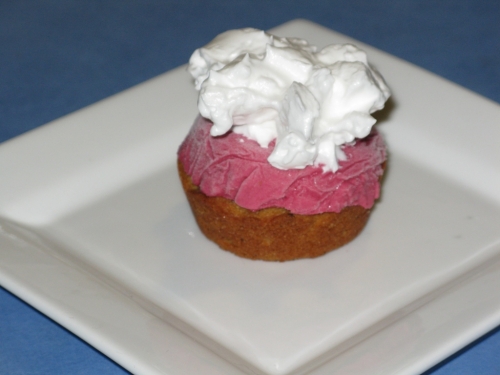 The more spiky or sticky out bits you have, the better it will brown.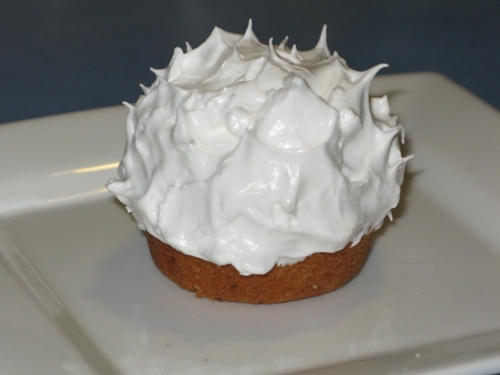 Place back in the freezer until just before serving.
Pre-heat your oven to 260°c. Gently place the Bombe Alaska into the oven. Watch closely as it gently browns each tip and pull it out when it is nice and even. We sat glued to the oven to judge the exact moment.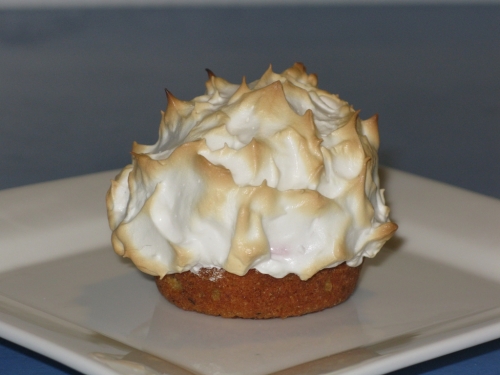 If you have a mini blow torch, you can go straight from piping the meringue to torching, it is quicker and more fun, but more likely to burn.
Serve this spectacular creation immediately.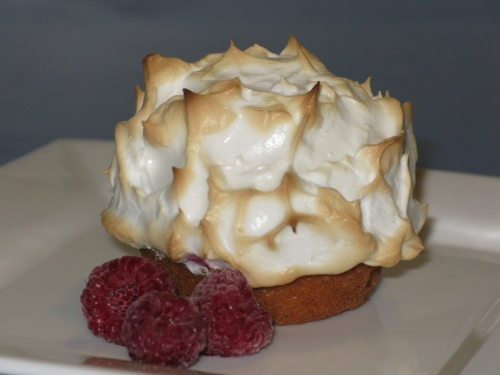 Perfectly sweet, with pillowy marshmallow and nutty cake. Seriously tasty.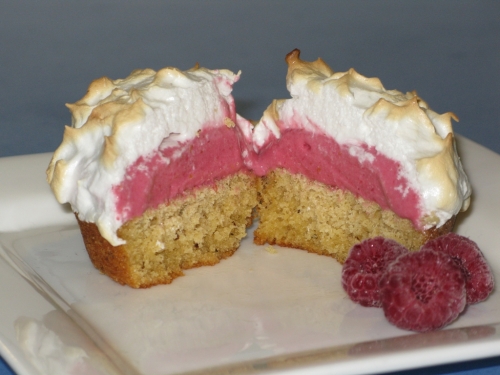 I challenge you to attempt this; any combination of flavours can be used, check out the
Daring Bakers
website for inspiration.