I'm starting this recipe with a few macro shots to entice you.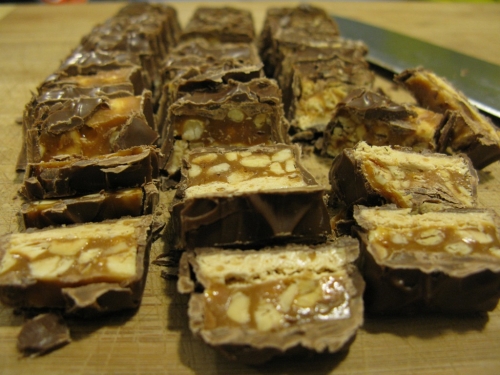 If the look of all that caramel, chocolate and hazelnut doesn't make you happy, then you're not human.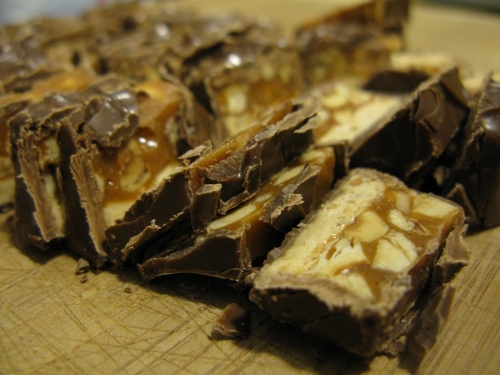 Now, in a few easy steps, you can learn how to put all of that into a relatively healthy banana cake to make an Ultimate* Hazelnut Snickers Banana Cake!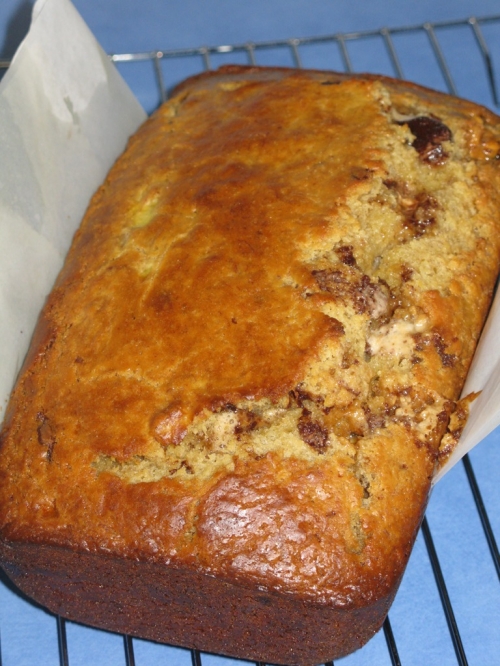 This recipe was found on
taste.com.au
. I have adapted it slightly, changing boring Mar Bars to more exciting Hazelnut Slab Snickers, (they were on special, and besides, nuts are good for you right?) reducing the sugar and omitting the icing.
You will need some basic pantry items, and 2 bananas that have seen better days.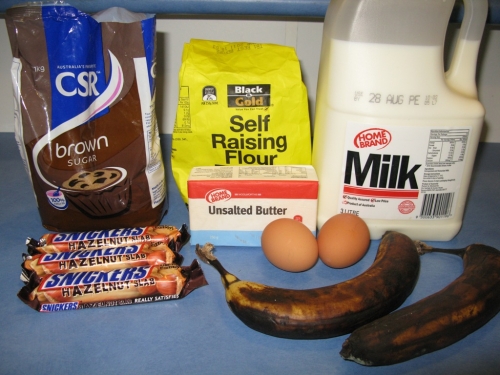 Preheat oven to 180° and prepare a loaf pan.
Start by creaming together 150g unsalted butter and half a cup of brown sugar until pale.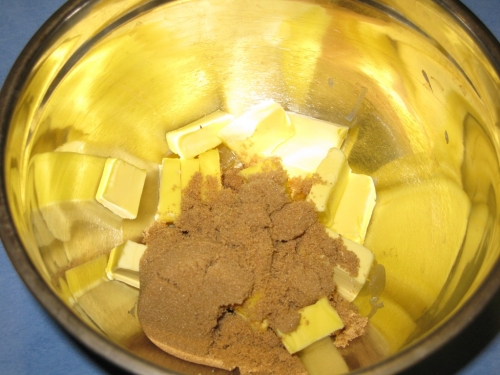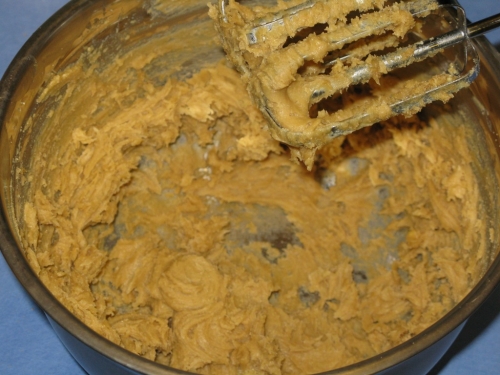 Add two eggs, one at a time, beat well after each addition.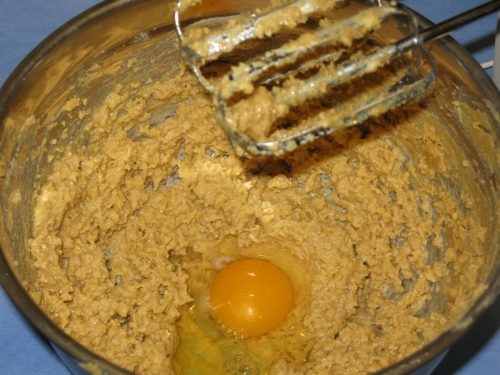 Peel two smooshy bananas, mash with a fork, then fold into butter mixture.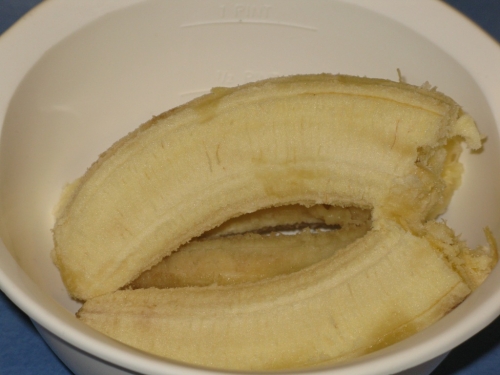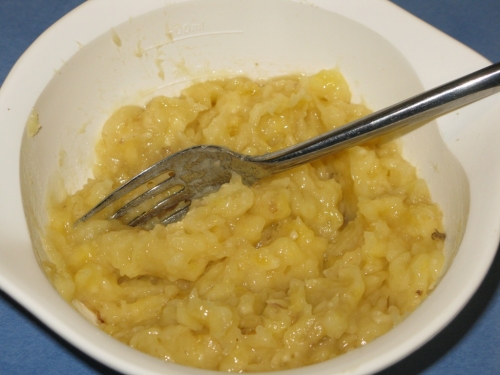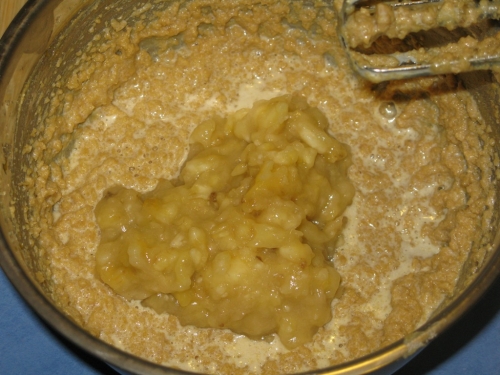 Fold through 2 cups of self-raising flour and half a cup of milk.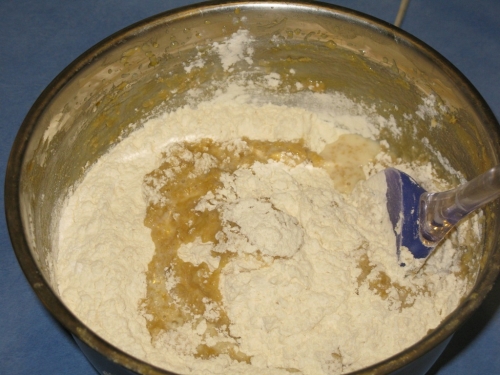 Now the fun part. You will need three approx. 60g chocolate bars (mine were 53g, plain Snickers or Mars might be different).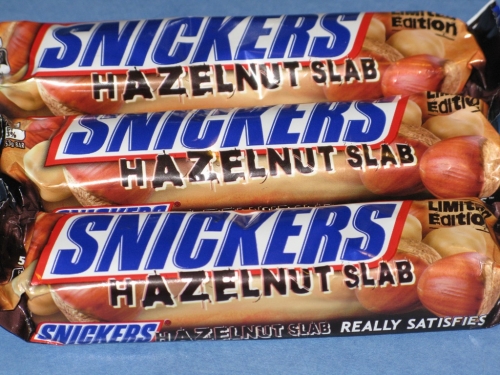 Roughly chop into small pieces. The smaller you make them, the more you can get away with sampling because they will spread further in the batter. That is an important baking tip to remember.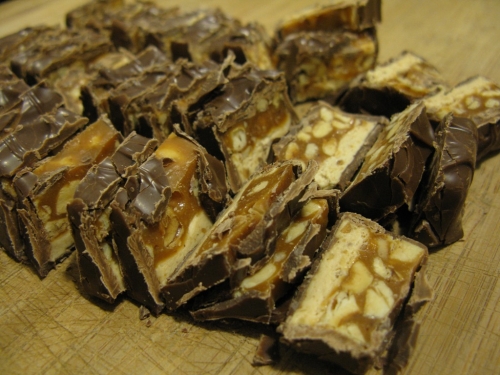 Add any surviving chocolate bar to the cake batter and fold through.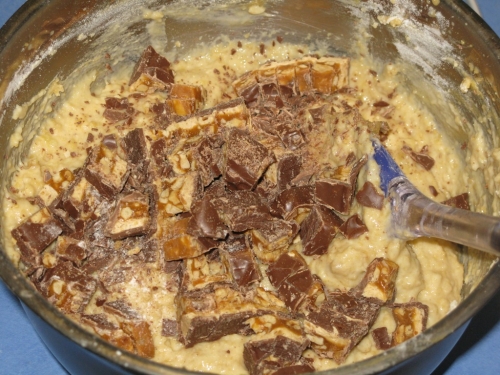 Pour into prepared tin. This is quite a thick batter, if you run your spatula through the centre to make a trough, the cake will rise more evenly and cook better.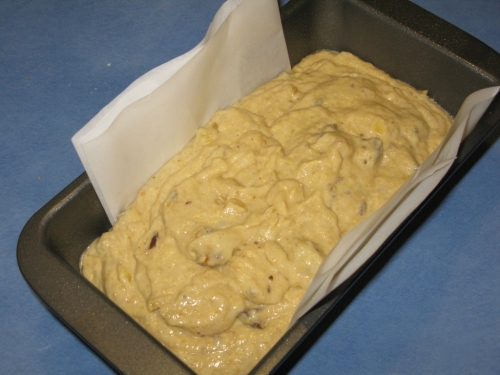 Bake for 50-55 minutes or until golden.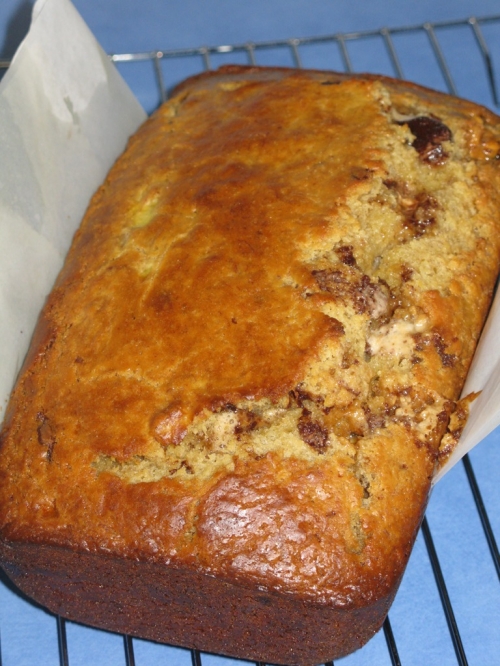 A close up shot of caramel bursting through the cake.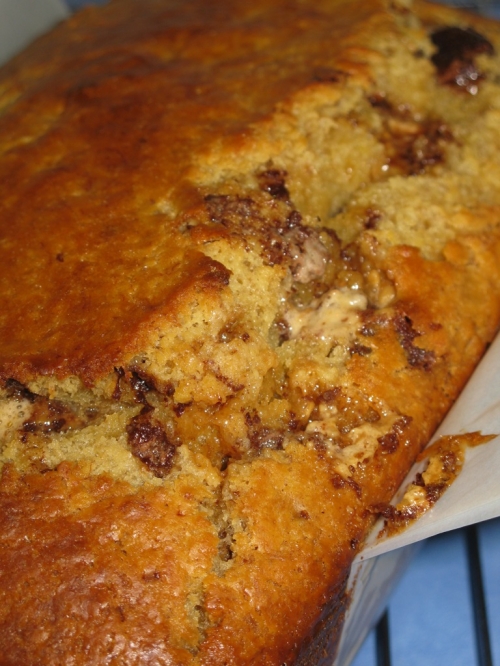 This cake is not that sweet at all, the Hazelnut Snickers add a nice contrast to a quite tasty banana cake batter without making it sickly. It is a good solid cake for morning teas or packed lunches, and we prefer it without the icing.
If you really want to sweeten it up, mix 1 cup of icing sugar with 2 tablespoons of good quality caramel topping and 2 teaspoons of hot water and drizzle over once cool.
*fivesquaremeals does not accept responsibility if your cake is not as Ultimate as expected. Next time, just eat the chocolate bar on its own.