I love doughnuts.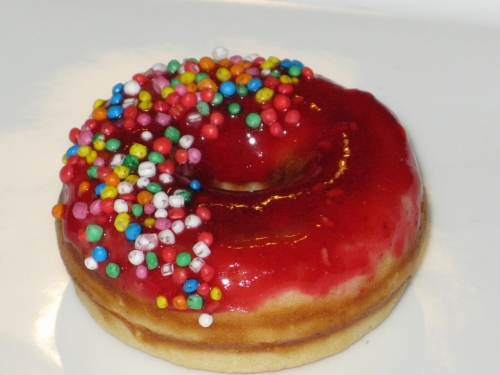 There really is nothing not to love about batter cooked in hot oil, then rolled in cinnamon and sugar.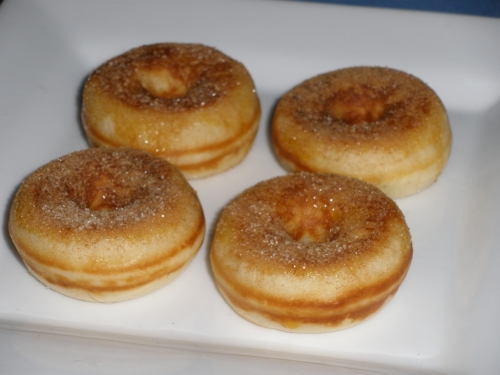 Then there is the iced cake variety, my favourite's caramel or strawberry, sticky fluoro icing with lots of sprinkles. Yes,
I want sprinkles
.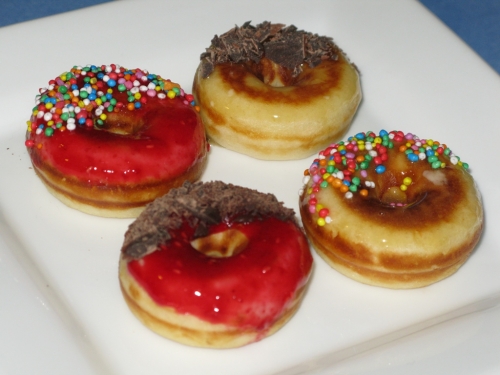 The big yeast doughnuts that take you straight back to school days and canteens, light and airy, as big as your face. Finally, there are the American raised doughnuts that have found the sweet spot in all of us in recent years. Individually cut out, allowed to proof before cooking then thoroughly coated in a thick glaze and any number of flavours and fillings.
No matter how they are prepared, they all are cooked in hot oil, making them crispy, moist, tasty but not so friendly on the waistline.
But what about baking doughnuts?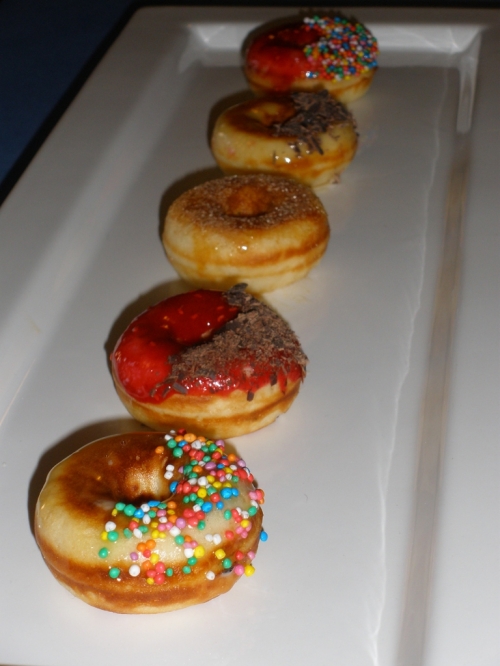 Yesterday, I read with growing inspiration
Not So Humble Pie
's step through for baked doughnuts.
I know that if a recipe is featured on her blog, it will be tested with scientific precision, nothing will be posted unless it satisfies her perfect standards.
Which is why as I read, I knew I had to try the recipe out, it just looked so damn tasty!
I was so inspired, I stopped on the way home for fresh ground nutmeg and buttermilk, and excitedly told
Waz
that tomorrow I would drive the 40mins into the nearest big shops to hunt for a doughnut pan. "Or, you could use your doughnut maker" was his response.
My what now? My
Doughnut maker
??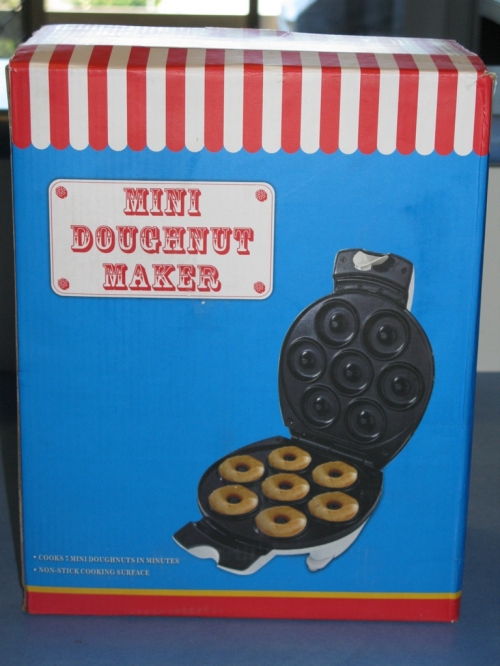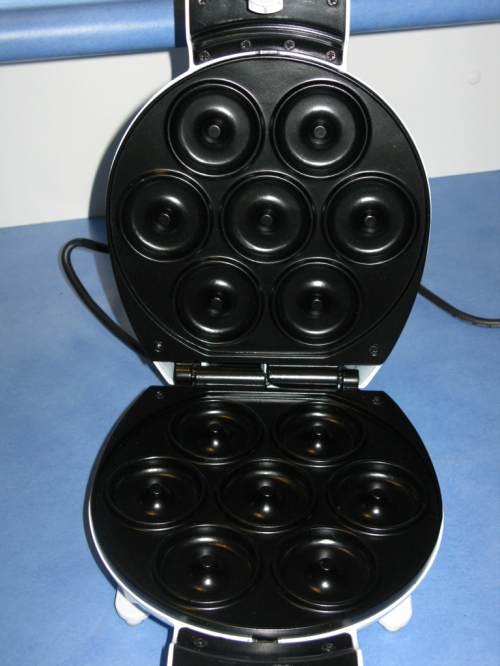 It turns out, when I had a similar fit of enthusiasm a few years ago, he gave this to me for a birthday/anniversary/Christmas present and I have subsequently placed in the cupboard and forgotten about it.
It was with great satisfaction that we unwrapped our "new" appliance this morning and began our doughnut experimentation.

Baked Cake Doughnuts
Found at
Not So Humble Pie
, adapted from
Sur la Table
.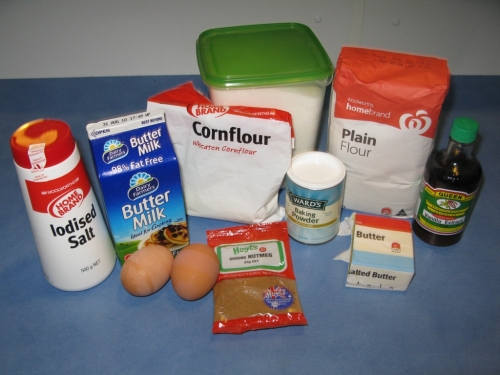 In a bowl, combine ¾ cup buttermilk, 2 lightly beaten eggs and 2 tablespoons melted butter.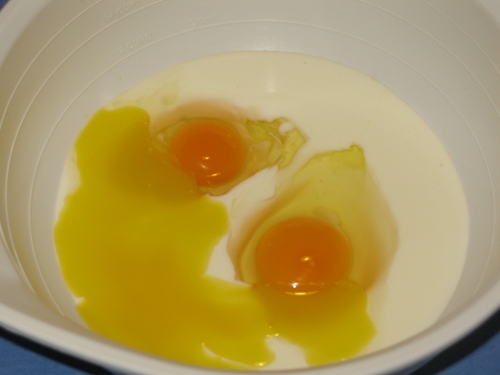 In a second bowl mix together 2 cups of cake flour (make your own by placing 2 tablespoons of cornflour in a 1 cup measuring cup and then filling it up with plain flour), ¾ white sugar, 2 teaspoons baking powder, ¼ teaspoon nutmeg and 1 teaspoon salt.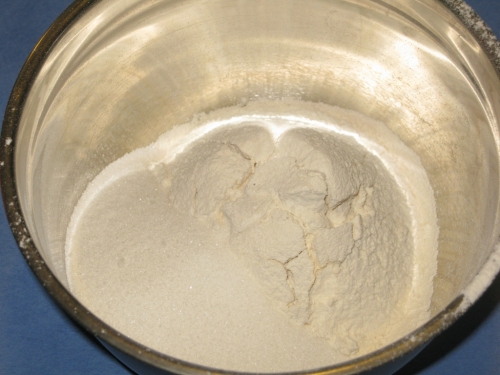 Make a well, and add the wet ingredients plus 1 teaspoon of vanilla extract.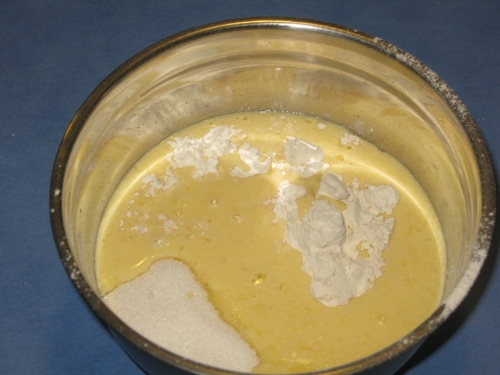 Mix together to form a sticky wet batter.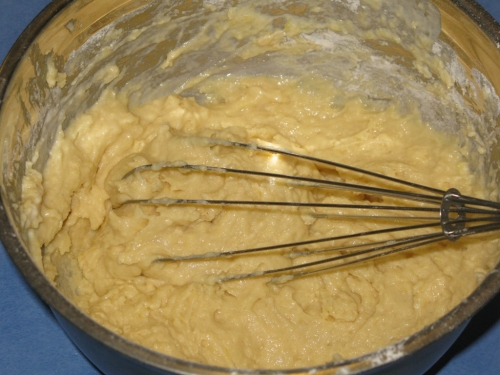 Fill up a piping back with batter, it makes things a whole lot easier when you are trying to be neat.
I bought a set of disposable bags and tips at the supermarket just in case, and they made life much easier. Alternatively, you can half fill a zip lock back and snip the corner off for precision piping.
If you are using doughnut pans, fill the cups 2/3 full and bake for 7-9 mins or until golden in an oven pre-heated to 220°c.
For me, I just piped it directly into the doughnut maker, closed the lid and waited for the light.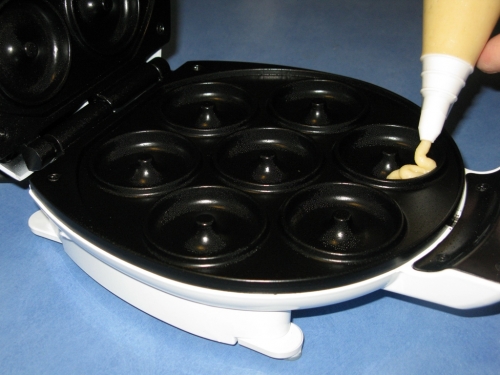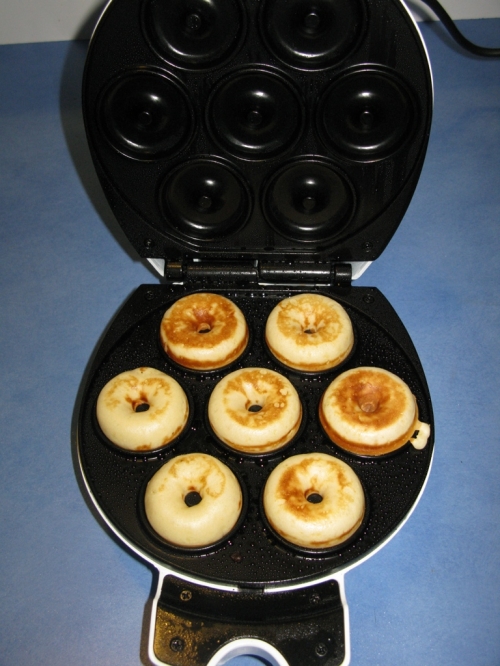 The resulting rack of doughnuts cooling before being topped.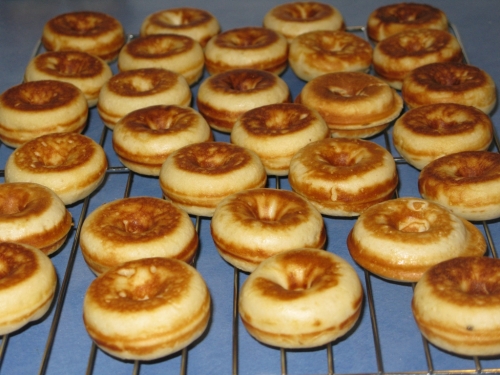 Topping options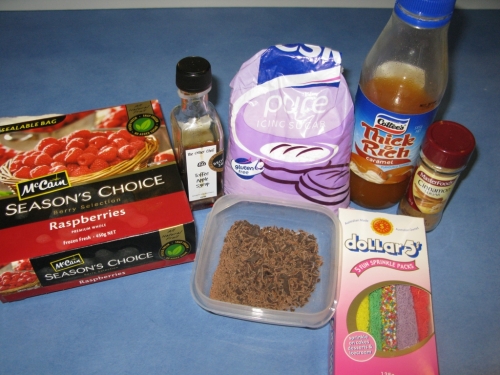 I pureed half a cup of frozen raspberries with ¼ cup of pure icing sugar to make a vibrant red glaze.
I also mixed about a ¼ cup caramel topping with ½ cup pure icing sugar for a thick caramel glaze.
I decorated these with shaved dark chocolate and hundreds and thousands.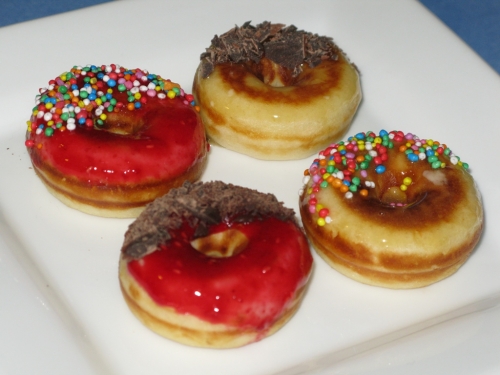 I also recreated my favourite, the cinnamon doughnut, with a coating of
The Other Chef Toffee Apple Syrup
and a sprinkle of cinnamon sugar.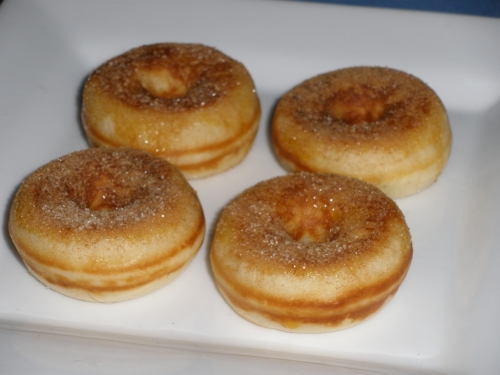 The verdict?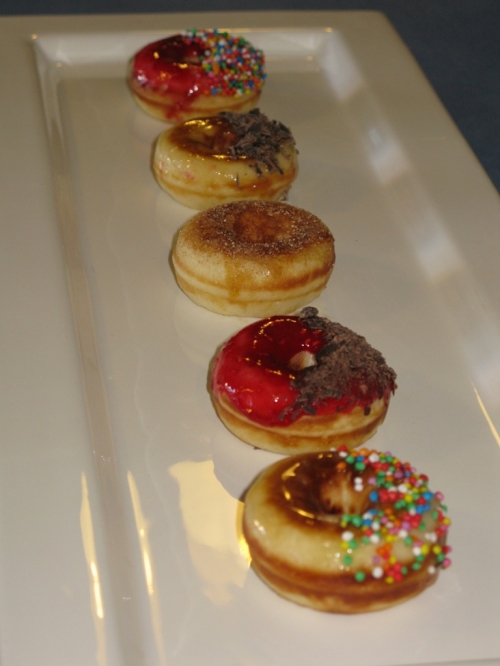 The texture was light and the flavour was lovely.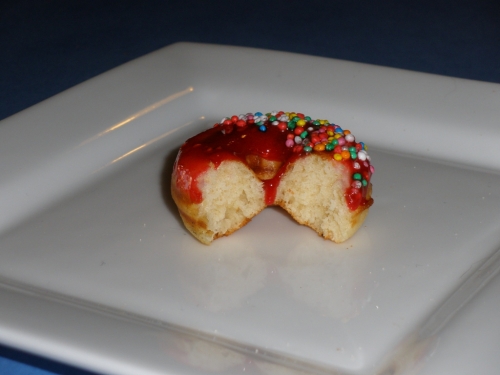 They didn't leave the film of oil that a hot cinnamon doughnut would, so they are definitely a healthier option. Ok, so no oily crunch, but they are sweet, light and tasty. Pretty fantastic really. :)

See Also:
Oliebollen - Dutch Dough Balls