Fellow lovers of chocolate, caramel, cake and raspberries... I have found the recipe of all recipes to combine them! A few weeks ago I picked up
Super Food Ideas
at the supermarket purely for the picture on the front, rich choc-caramel self-saucing pud. *drooling Homer sound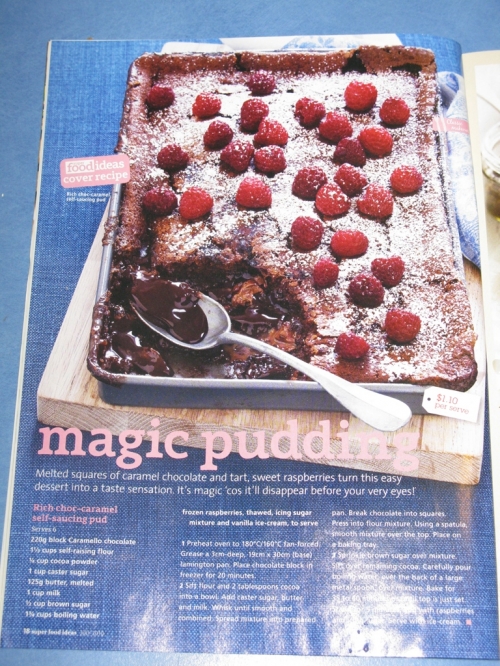 I wanted to make it straight away, but I didn't have cocoa, raspberries or the full block of
Cadbury
Caramello chocolate required to stud throughout the batter.
I did try and gather the ingredients every time I went to the shops, but somehow, when I got home, I still didn't have a full block of chocolate. Weird, I know.
I handed over the chocolate buying duties to
Waz
, and tonight I have managed to assemble everything required to create this warm, melty chocolate pudding of goodness.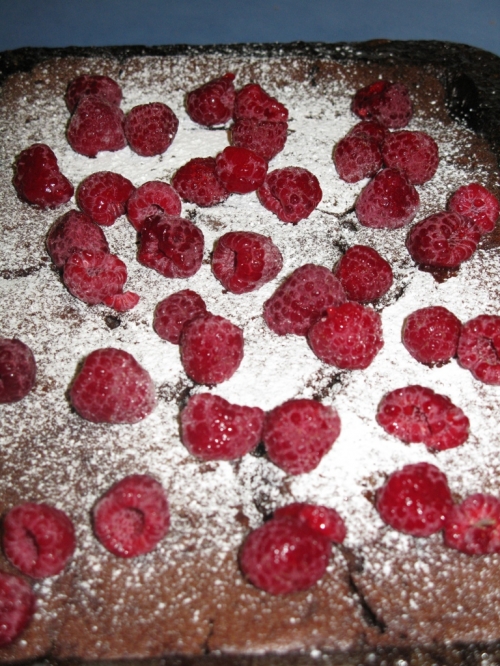 The magazine has called this the "Magic Pudding" because it will disappear right in front of your eyes.
The description: "Melted squares of caramel chocolate and tart, sweet raspberries turn this easy dessert into a taste sensation".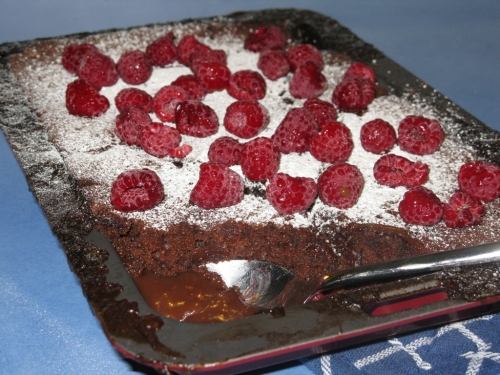 Yup, that made me want to lick the photo, good thing I had my own ready in less than an hour.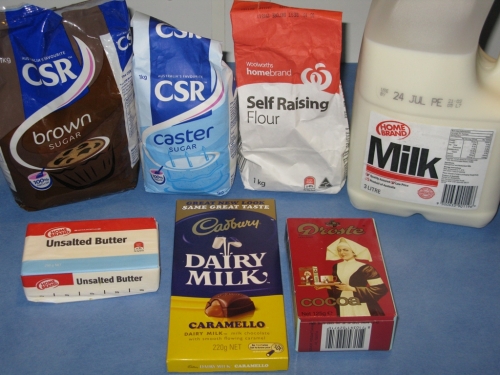 Place a 220g block of Cadbury Caramello chocolate, or equivalent, into a freezer to harden while mixing the batter.
Preheat oven to 180°c.
Start by sifting 1 1/3 cups self raising flour with two tablespoons of cocoa. I'm using my new pack of rich
Droste Cocoa
, but any good quality cocoa will do.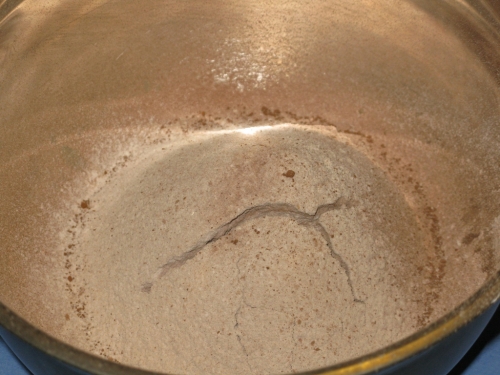 Add 1 cup caster sugar (I used a full cup of
Hermesetas
instead, just to curb the guilt a little), 125g melted unsalted butter and 1 cup milk.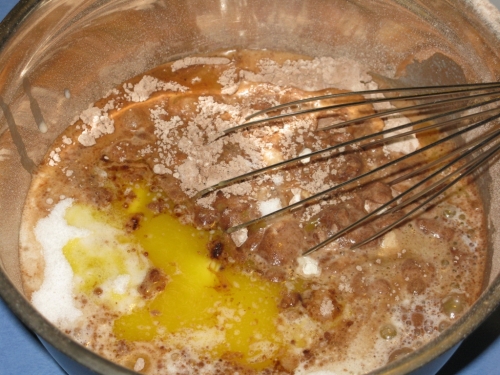 Whisk until well combined and smooth.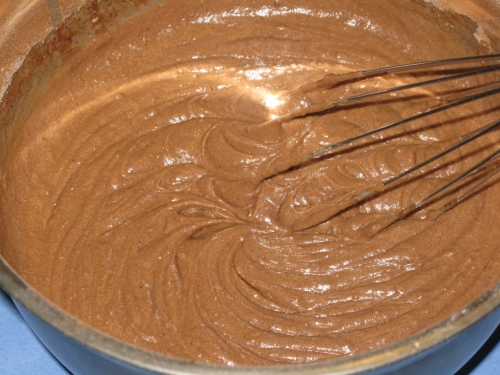 Pour into a prepared oven tray 3cm deep, 19cmx30cm.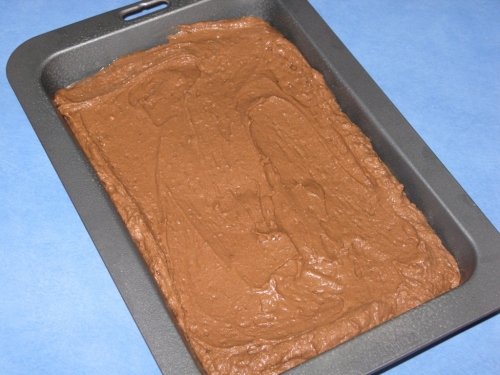 Break chocolate into squares, sample if required, to test quality.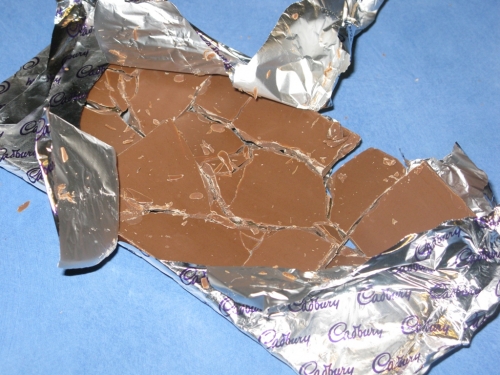 Press remaining couple of squares into the batter and smooth mixture over.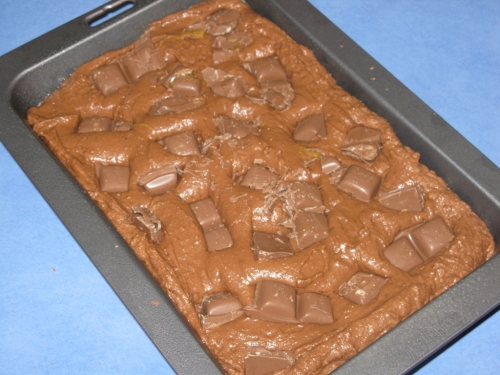 Sprinkle batter with ½ cup brown sugar and sift over 3 tablespoons of cocoa.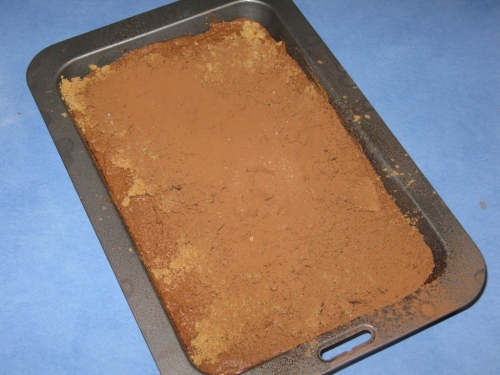 Carefully pour over 1 ¾ cup boiling water. If you pour it over the back of a large spoon, it won't cause big pools in the batter, but be careful; who knew boiling water was hot??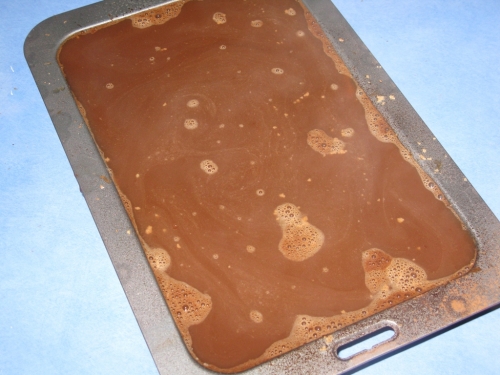 Bake in oven for 35-40 minutes, or until top is set and sauce starts bubbling over and dripping all over the oven.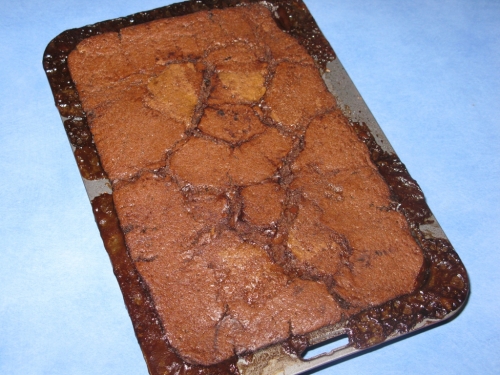 Decorate with sifted icing sugar and a generous handful of raspberries. Serve hot with cream or ice cream.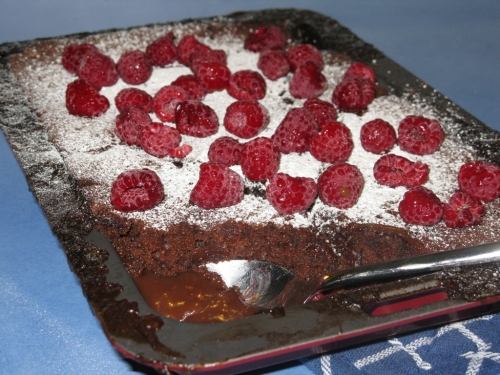 Apparently this serves 6, yeah...right... ;)
*UPDATE - See also
Once Every 30 Years Chocolate and Raspberry Celebration Cake
*