We were lucky enough to be invited to the wedding of
suze
to
noods
, a wedding with the promising tagline "There will be candy..."
After the bride danced down the lollipop lined aisle with her lollipop bouquet,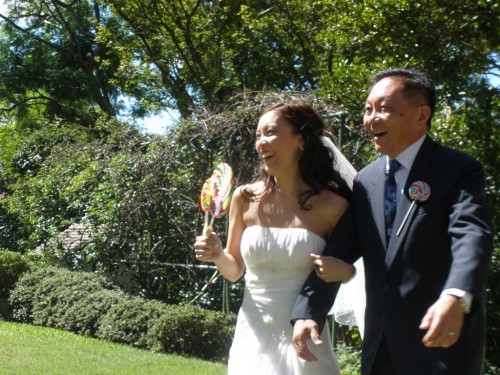 and the couple pledged to love eachother "
to inifinity and beyond
" we were treated to piles of
Krispy Kreme Donuts
, fairy floss,
Subway
and champagne.
The following 10 course seafood banquet at
Rhodes Phoenix
was three delicious hours of lobster, scallops, prawns, coral trout, abalone and sharks fin soup, interspersed with stealthy visits to the candy bar!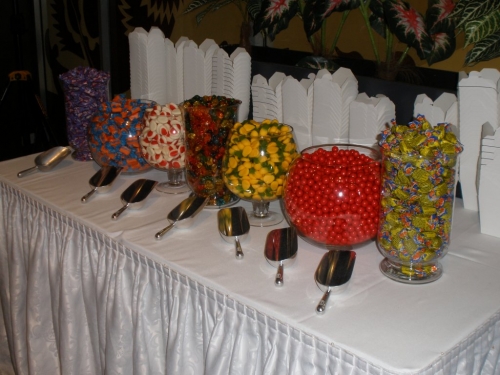 The wedding cake was topped with giant gummi bears, who sadly were demolished in the traditional "bite the heads off the gummi bears" toast.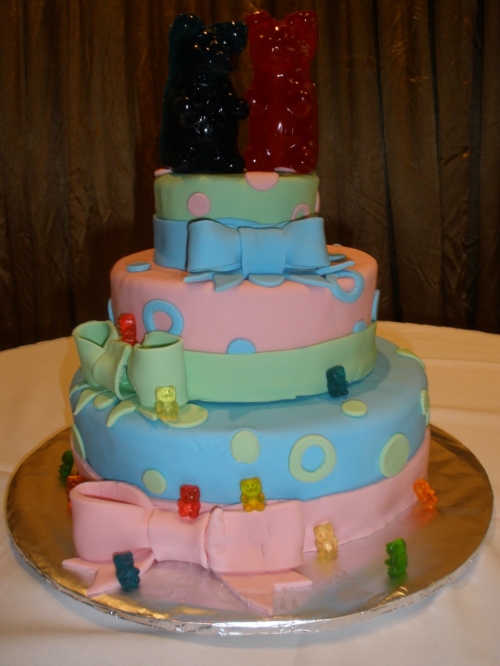 Never get in the way of a bride and her sugar fix!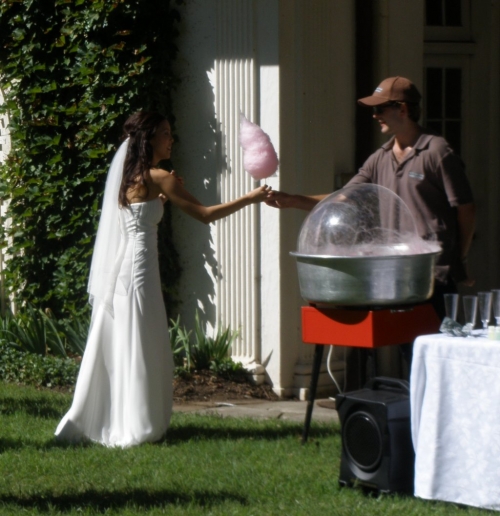 Congrats to you both :)