So, we recently returned from a whirlwind tour of South East Asia. Three countries of amazing people, culture and most importantly, food!
With such a fusion of cuisines to try: Chinese, Thai, Malay, Indian, Japanese from endless restaurants, hawkers' stalls, street vendors and malls, it might seem a little strange to launch this series of blog posts with talk of aeroplane food.
This simple meal on the plane is important, it is the first stage of your holiday, and if you are going to spend 9 hours in a tin can getting to your destination, it needs to get you excited about the rest of your trip.
The food on our flight to Bangkok with
Emirates
definitely lived up to hopes of tastiness, novelty and endless package opening.
We were presented with a full menu of all the meals we could expect, allowing us to plan our choices.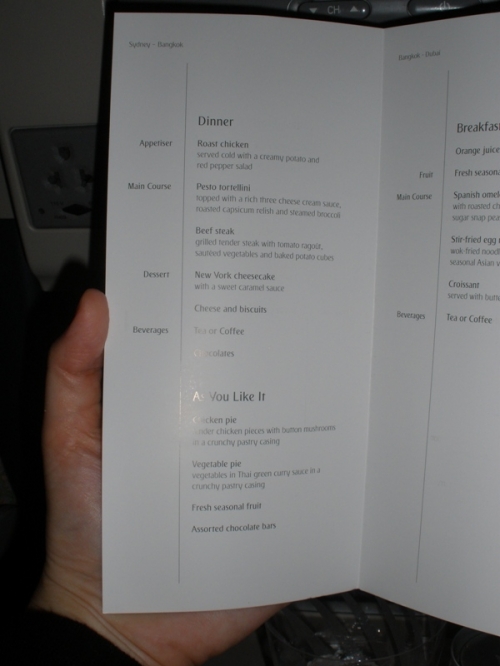 After a round of refreshing hot towels, we were given a pack of tasty snack crackers and a drink. Love the Arabic cola logos and the tiny cans. The best thing about flying is the novelty of small sized, individually packaged food.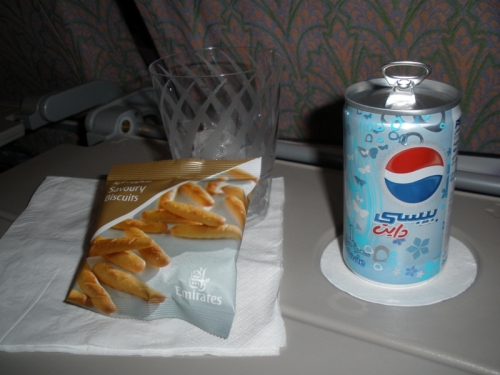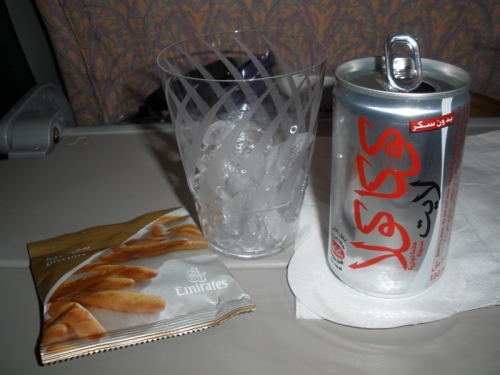 While taking these photos, the hostess saw the flash and said "Oh, I thought you were taking photos of me!" We weren't...(??) but we said we could.
Hi there!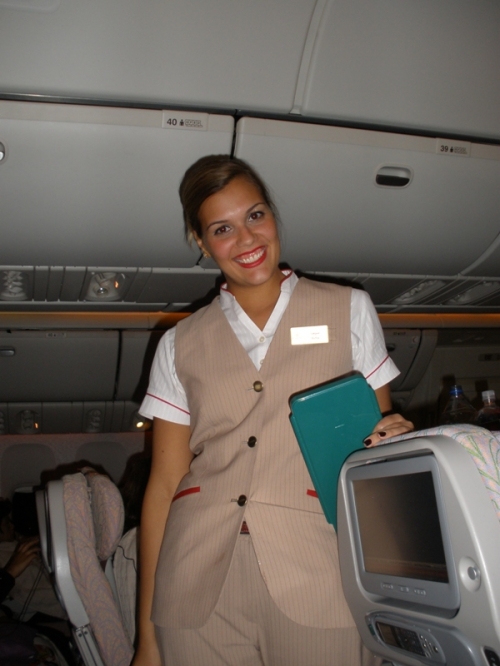 Back to the food, I had the super tasty pesto tortellini with three cheese sauce. Cheesy, with a nice, rich tomato flavour. Pasta will always be stodgy and wet when cooked hours before serving, but there was enough flavour and texture in the tortellini to counteract this.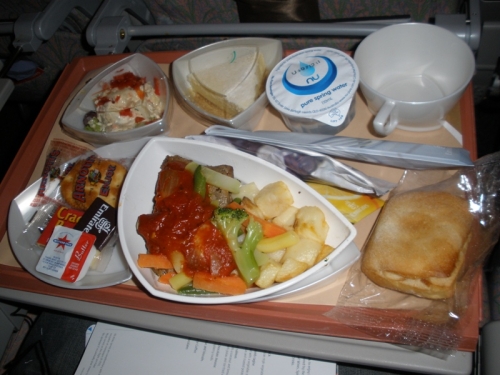 Waz
had the grilled beef steak with tomato ragout. Can't say I tried this, but meaty/stewy dishes are always win on planes as they are moist anyway.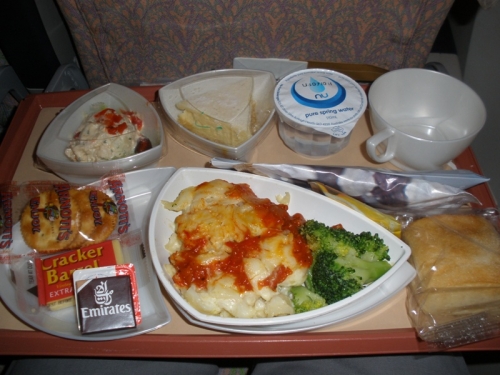 Both came with a very tasty shredded chicken potato salad, bread roll, cheese, crackers and an itty bitty chocolate.
Unfortunately, by the time the next snack trolley came around, I was asleep, but I know from the menu I missed out on fruit, chocolates and chicken and veggie pasties. *sigh
I promise, my next trip post will be slightly more exotic, but a full three course meal served a mile high is too fun not to share. :)