There is always a frizzle of excitement when you know you have guests coming to visit. For me it is a massive motivator to finally do some housework*. The junk room gets turned into "Guest Quarters", every hard surface is bleached into oblivion (and the clothes I'm wearing at the time) the cat gets declawed, the house is de-furballed and the life-forms slowly evolving in the mounting piles of plates are sudsed down the drain. As nice as it is to finally have clean washing and a clear path to the TV, the best bit is you get to eat out. There is finally a reason to drive 45mins to go to that nice restaurant you've been waiting to try because guests make it an
occasion
.
On this occasion, my Dad was up for the weekend and we had tickets to the theatre, an adaptation of Twelfth Night by the
Bell Shakespeare Company
.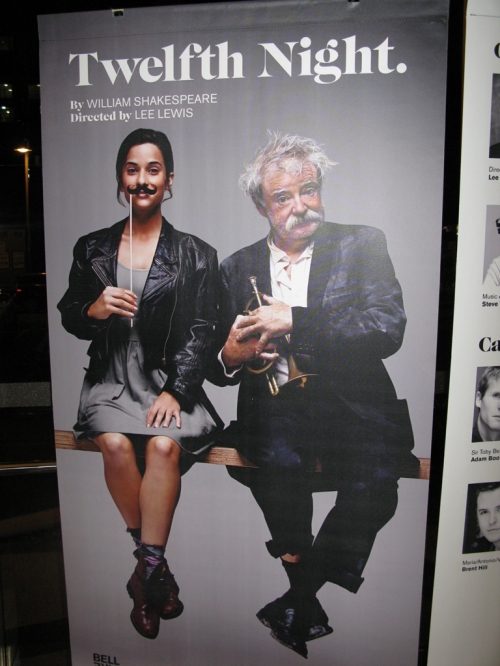 An occasion like this needed to be matched with some serious eats, a good time to try the
BoardWalk Restaurant
in Port Macquarie, only a short block from the
Glasshouse Theatre
.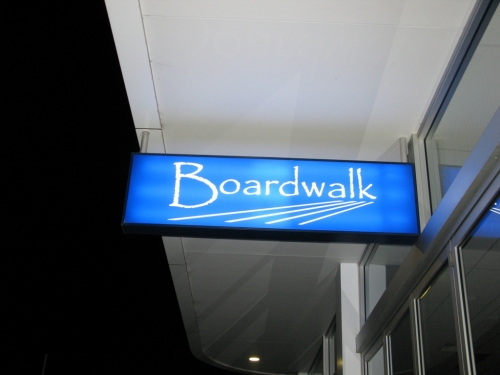 Entirely glass walled with a 180°c view of the Hastings river, during the day it is a lovely place to sit and watch the boats, but at night, when lit up with candles, it is intimate yet relaxed, fancy but still has the casual vibe you only get in a holiday town.
BoardWalk specialises in Tapas, little dishes of food to be shared amongst a group. The menu features at least 15 different vegetable, meat and seafood dishes, and the specials board had five more mostly fresh seafood choices.
There is a good wine menu, most available by the glass so you can match with different dishes, as well as cocktails and tap beers.
We ordered 5 dishes to be shared between 3 people, enough to leave us happy but not bloated.
On recommendation, we ordered the mussels off the specials board. This was a generous serve, the mussels in a rich broth with onions and chilli ($20).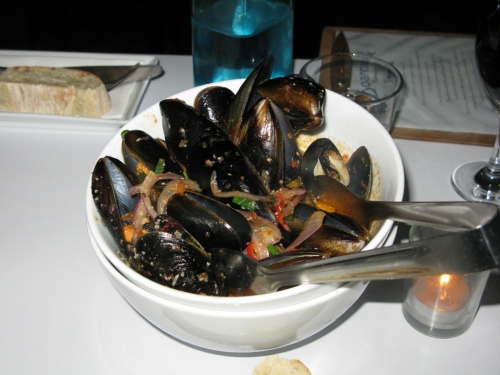 This was the clear favourite of the dishes we ordered; hopefully it is a regular special.
The extra broth was soaked up with thick slices of Warm Ciabata Bread ($5 a plate), the bread was super spongy but we still didn't manage to finish all of the broth.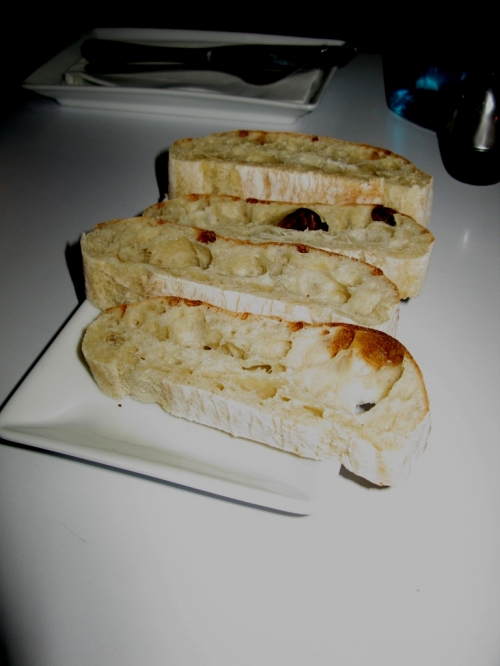 I insisted on the Spiced Pork Sausage with Pimento, Tomato and Shallots ($13). The bowl looked small, but it was packed full of sausage slices, fresh tomato and grilled capsicum.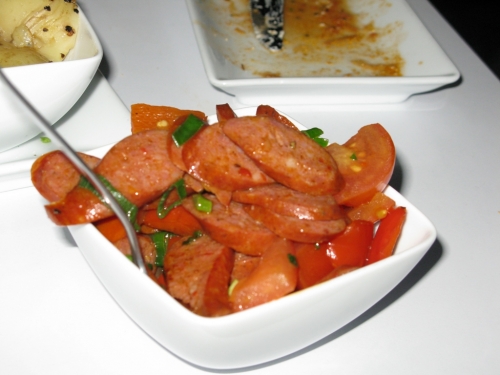 The Aracini Rice Balls filled with Mozerella Cheese, served with Tomato Chutney and Green Onion Aioli ($13) were my second favourite. Crunchy, with a soft cheesy centre, perfectly seasoned and then topped with a creamy onion aioli. Unfortunately, I only got one, because there was only three on the plate and well, three of us. No one wanted to give me theirs.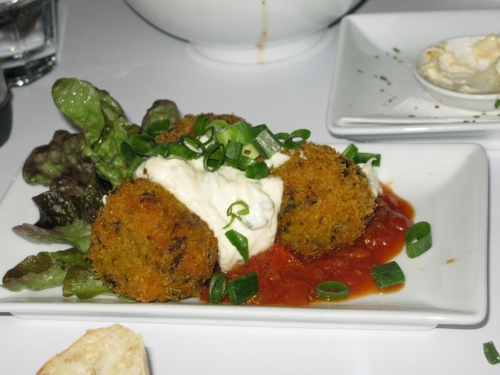 The Duck Fat Roasted Chat Potatoes with Garlic Aioli ($9) were always going to be a winner.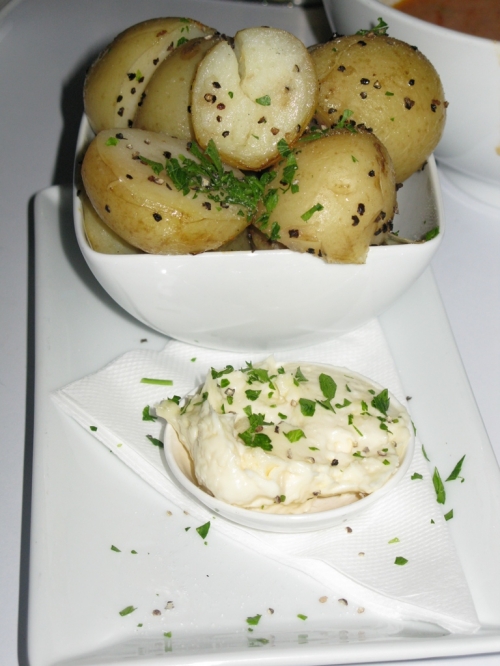 If you spread a piece of the ciabata bread with the aioli and top with a slice of the sausage...mmmmm....
We rounded off with the Portuguese Lemon Chicken with Cucumber Dressing ($14). Although this was lovely, on a night when all the dishes were so good, something had to be a least favourite.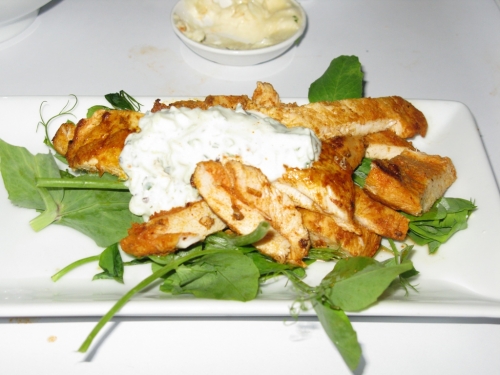 The chicken was well cooked and the flavours were nice, but we were all still thinking about the mussels and it just couldn't compare. :)
The food came remarkably fast. After getting held up by the car ferry, we were 15mins late for our booking, and only had an hour left to eat before curtain call. We were out in around 45mins, happily full. This isn't a criticism though, the wait staff did not rush us, the restaurant encourages guests to settle in and spend a few hours ordering meals in waves while watching the view and soaking up the candle light. As we were time poor, it was great that we could be catered to so efficiently. We didn't get time to try the tempting desserts on the specials board, opting instead for a quick ice cream on the walk up the street.
I would recommend not putting your booking off for an
occasion
. A lazy lunch or a quick meal, enough choice for vegetarians and fussy eaters, and economical as long as you know the limits of you stomach (Give me ALL the dishes!), the BoardWalk is a great place to add to your must visit list.

BoardWalk Port Macquarie
75-77 Clarence Street, Port Macquarie
Ph: (02) 6583 8001
*Note to friends and family, we don't really live THAT messy, but seriously, please visit us more :D