When we woke on Saturday morning to a brilliant blue sky and a temperature in the low 20's after a week of drizzle, we didn't reach for the stack of DVD's and polar fleece blankets that have been building up in our living room, but instead headed out to find somewhere with good food and large balconies where we could sit and enjoy the rare winter sunshine.
Our ultimate destination was the town of Bellingen, which on this Saturday would be full of people visiting not only the monthly markets, but also the annual "
Crazy Day
", filled with buskers, shopping bargains and crazy characters.
As the drive north takes us over an hour, we broke up the trip and called in for lunch at the
Anchors Wharf Cafe
in Urunga. Nestled into the bank of the Kalang River, the Anchors Wharf Cafe has large sun soaked balconies that hang over the water. The water is so clear you can see the hundreds of fish swimming underneath, watch the fishermen drift by in tinnies or stalk the pelicans that sleep on the little beaches.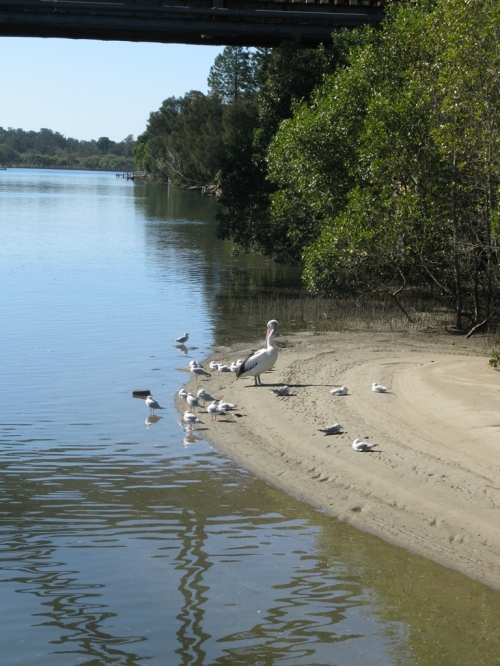 Known for its seafood, it also has an extensive menu featuring burgers, pasta dishes, lamb shanks, steak and curries, so most people will find something they enjoy. The wine menu is equally large, with two whole pages to choose from, and several available by the glass.
Sitting at a table right on the waters edge, it seemed wrong not to sample the seafood. We both chose the Anchors Wharf Seafood Basket ($30.90).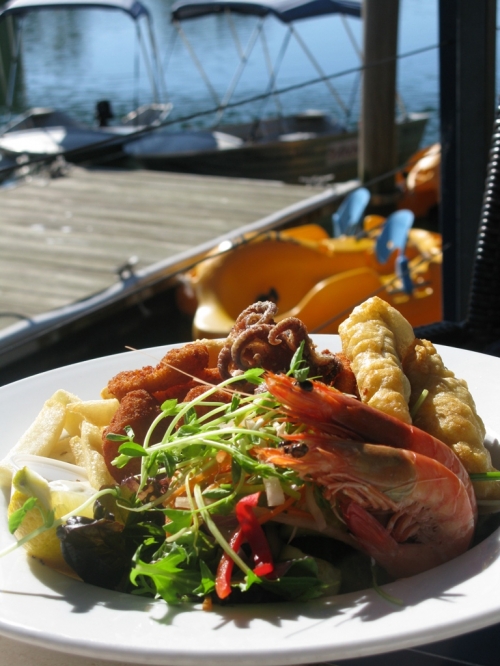 A generous serving of crumbed calamari, scallops, baby octopus and prawn cutlets, with battered fish pieces and fresh prawns, served with salad, chips and really good tartare sauce. My only criticism was that the scallops were a bit rubbery, over cooked when deep fried to crispy perfection, however, the fish was fresh, and the prawns large and juicy.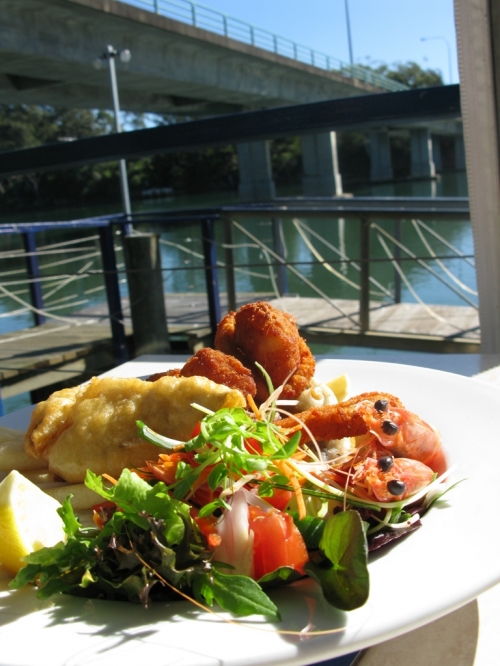 It was fun to drop the prawns' heads over the side of the balcony and see how quickly the fish devoured them. hehe.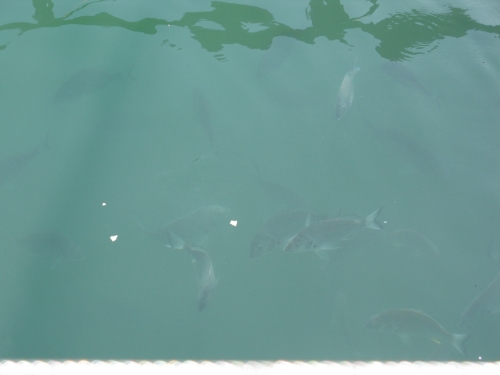 We felt we couldn't finish the drive north without filling our dessert stomachs, so we chose to split a special, Flambé of Bananas with Brown Sugar Parfait ($12.90).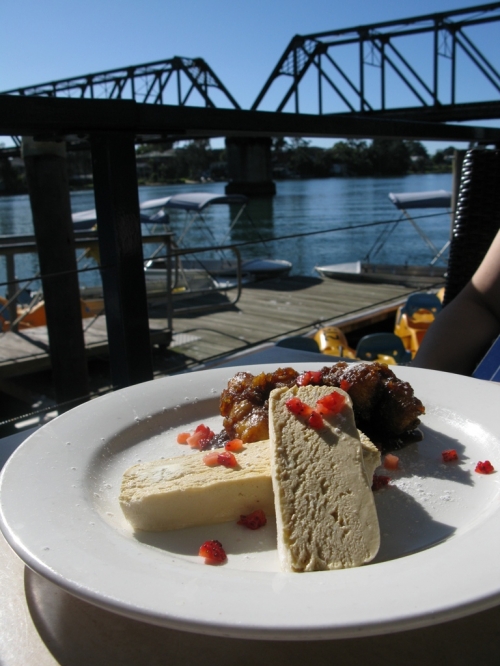 Ok, there probably aren't enough words to describe how awesome this tasted. It may look toothachingly sweet, but it wasn't. The rich brandy cut through the sweetness of the banana toffee batter. The parfait was incredible, not super sweet, and with hints of caramel, vanilla and deliciousness.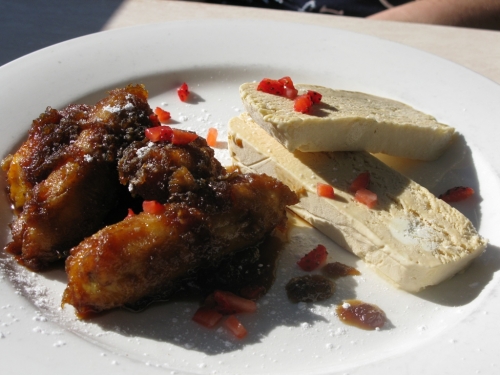 If it wasn't for the older, wealthy-looking couple at the next table, I probably would have picked up the plate and licked it clean.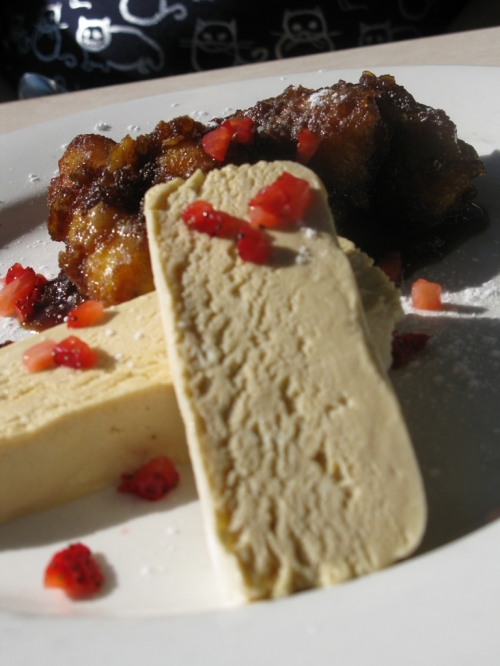 We left after two hours, full and slightly drowsy from the sunshine, with an aim to return at another time to tackle the giant fresh seafood platter, or perhaps attack a slice of the awesome looking meringue topped caramel cheesecake.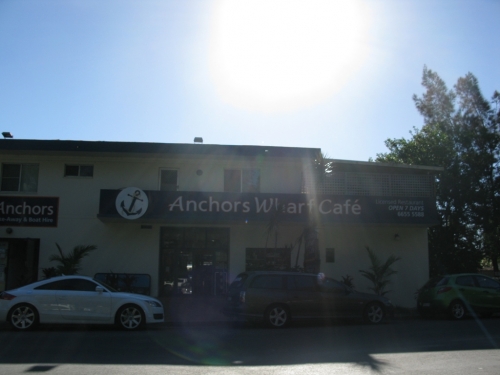 Anchors Wharf Cafe and Fully Licensed Restaurant
4-6 Bellingen St, Urunga
Ph: 02 6655 5588