In my attempts to eat healthy, I carry a banana with me everyday to work, and every day I ignore it and bring it home with me. By the end of the week, I have few bananas that are looking a little worse for wear and not at all appetising to eat. Seeing as I'm not one to waste food, it gives me the perfect excuse to make banana cake!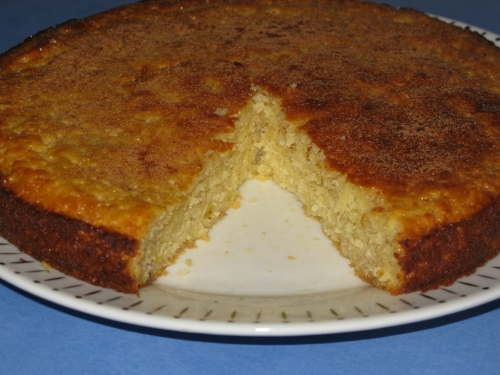 Bananas that have gone brown and soft are perfect for baking; the natural sugars in the banana have fully developed, meaning you get a sweeter more bananary flavour.
This banana cake recipe is different to a normal show cake recipe. The addition of yoghurt makes the cake super moist with a light spongy texture.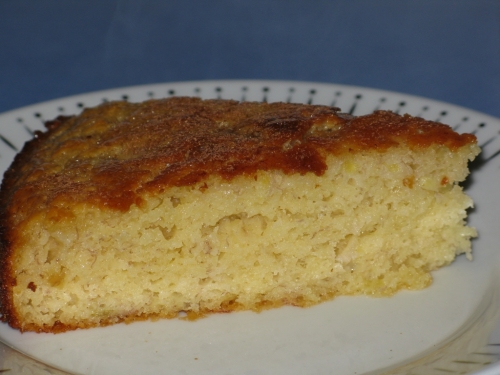 The recipe I found specified boring unsweetened plain yoghurt but I chose to amp it up with my favourite
Hastings Valley Country Style Yoghurt
in Apple Strudel Flavour.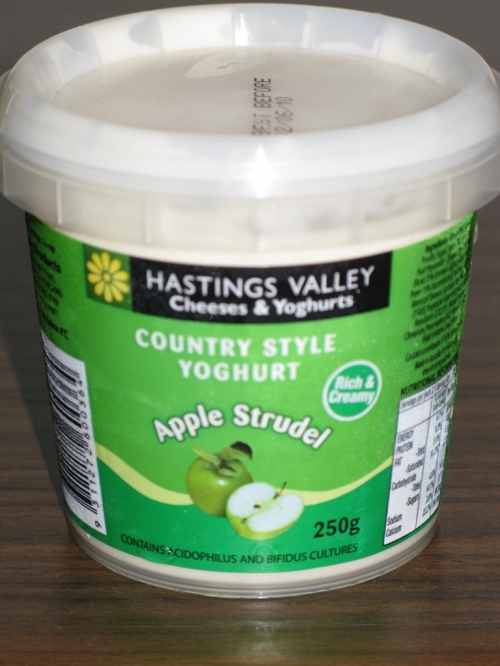 This has real chunks of apple throughout and a hit of cinnamon and the resulting cake wasn't super bananary, but a very tasty experiment nonetheless. I think making it with a good chunky berry yogurt would be equally as good.
I made this as a round cake and had planned on topping it with a traditional lemon frosting, but instead, while it was still hot, I gave it a very generous brush with our local Crescent Head Honey and gave it a generous sprinkle of cinnamon. This is definitely a way of taking bananas to work that guarantees they won't come home!
Banana and Apple Strudel Yoghurt Cake, with Honey Cinnamon Glaze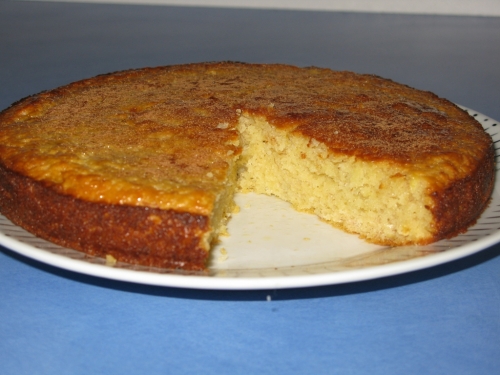 Preheat oven to 180°c and either grease up one 20cm round cake tin or an 8cm deep 11x21cm loaf tin.
Cream together 120g softened butter with 100g castor sugar until fluffy.
Add two eggs, one at a time, beating well after each addition.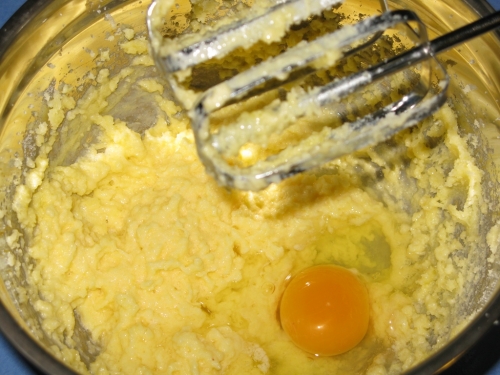 Fold through two very ripe mashed bananas and then 200g of Apple Strudel Yoghurt (or your favourite flavour, get crazy people!)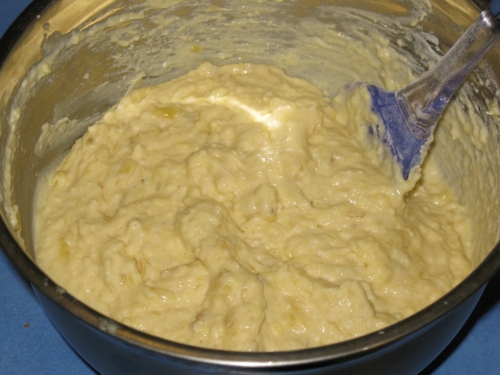 Fold through 200g plain flour and 1½ teaspoons baking powder without over mixing.
Spoon into prepared tin and bake for between 50-60 mins (mine took 53mins exactly) or until a skewer comes out clean.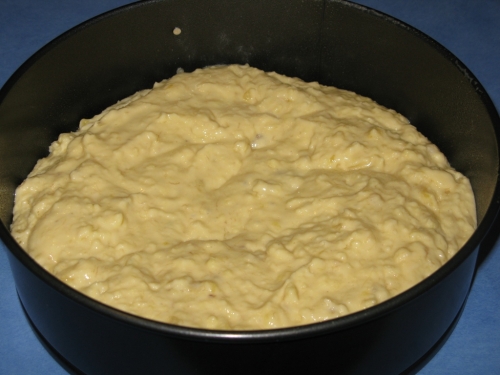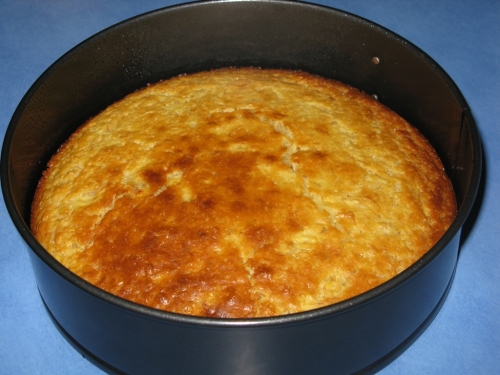 Whilst still hot, brush generously with your favourite honey and dust with cinnamon.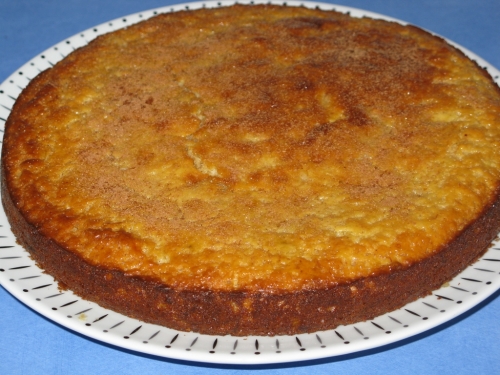 Allow to cool (if you can wait) before serving.
If, in the extremely unlikely event,cake is left uneaten and goes stale after a few days, it can be revived by cutting into thin slices and getting toasted in a sandwich press. Then serve with either a thin spread of butter or more honey.