This is Kevin.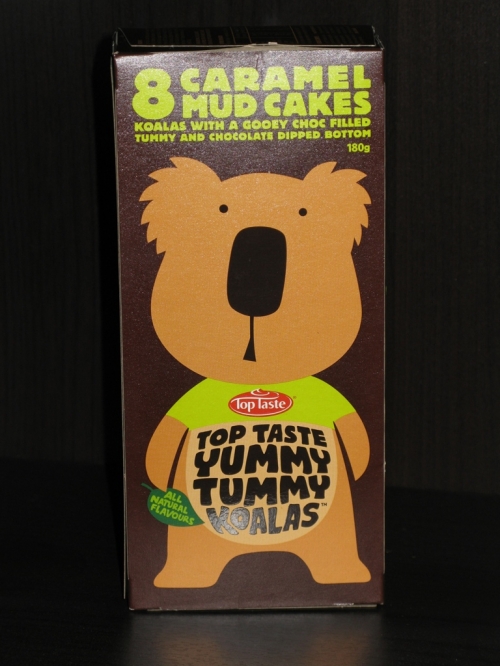 He jumped into my basket tonight when I stopped for a BBQ chicken at
SPAR
on the way home; probably heard we live out in the bush and hitched a ride to meet some other koalas.
Anyway, Kev here lists his likes as cricket, collecting insects and eating green apples.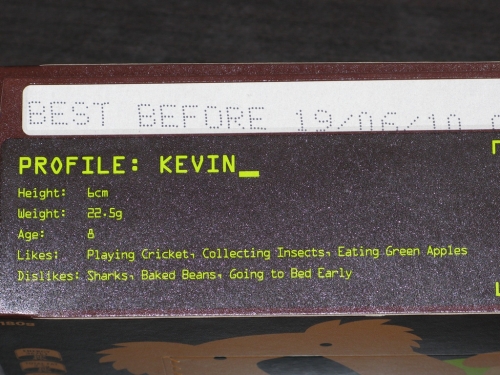 A bit strange that this diet has given him a belly full of chocolate, but who am I to question when I know nothing about koala metabolism?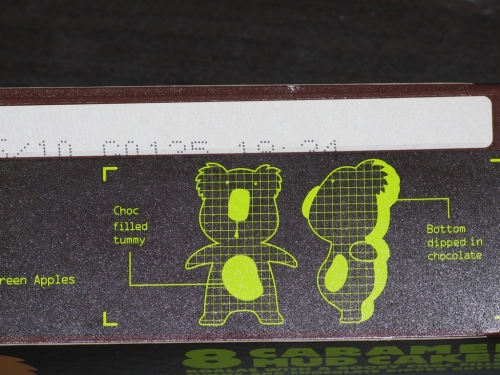 Unfortuantely for Kevin, my likes include eating caramel mudcakes filled with and dipped in chocolate. Especially cakes shaped like native fauna.
Kevin is shamelessy flaunting his choc filled belly, so who am I to resist?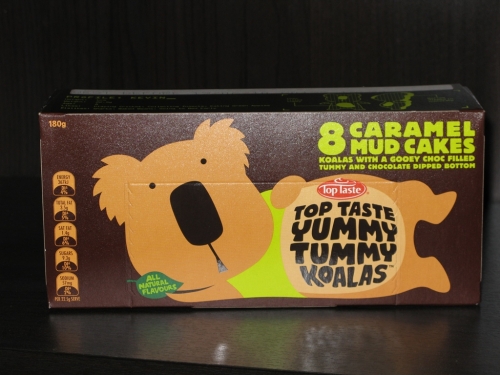 After ripping him apart, I was a bit disappointed to not even find a TRACE of the promised gooey chocolate center.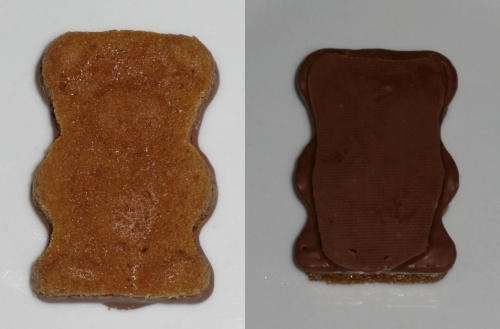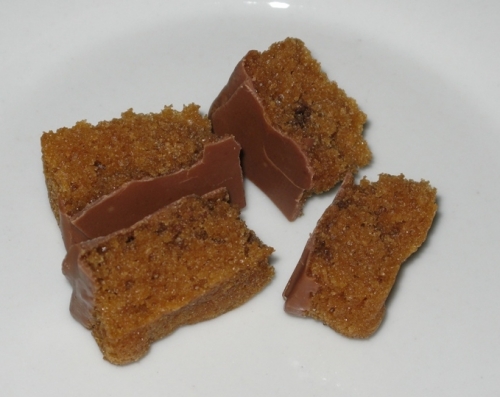 And the mud cake itself was a bit sickly, with that moist sort of texture that you get from wrapped baked goods likes muffin bars etc.
Not as good as anything you might bake yourself, but fun for my morning teas at work.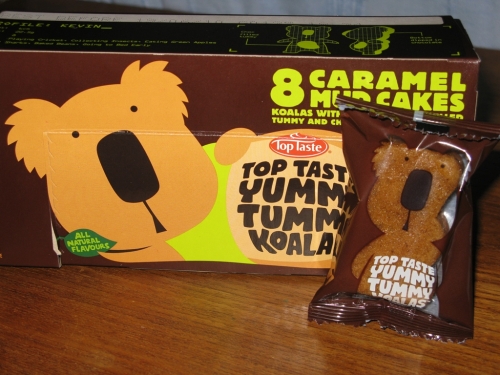 Still, the packaging rocks and it was a fun friday night impulse buy. Plus there is something oddly perverse and satisfying about a snack that is shaped like out national animal and named after our Prime Minister...
There are three flavours in the
Yummy Tummy Koalas
range to try, caramel with chocolate, white chocolate with jam and one that is ALL chocolate, baby.
**UPDATE**
If you eat a few and get to the bottom, there is a set of stickers to help you decorate Kevin.
Here he is all decked out in his cricket gear.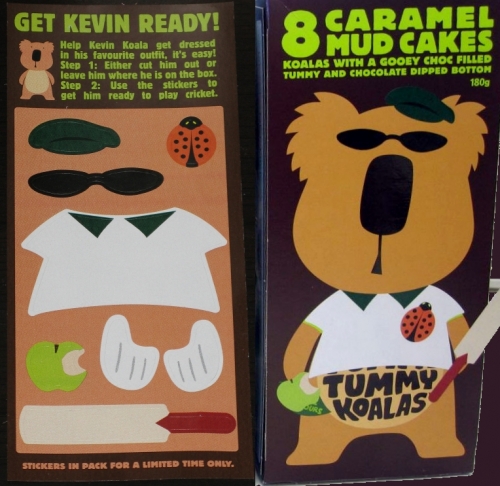 hehe, awesome :)