Last friday we headed out for a night of theatre at the
Glasshouse
. With the show starting at 7:30pm and not finishing until 11pm, we needed to eat somewhere close by that would serve us relatively quickly, but not rush us and ruin the pre-theatre vibe, as well as to provide a meal that was filling but not going to sit in the stomach all night.
Despite my pushing for the Maccas on the corner, we instead chose to eat at the
Town Green Inn
. With dinner from 5:30pm, the view of the sunset over the Hastings and only a short stroll around the corner to the theatre, it was the best spot to settle for a couple of hours.
From the woodfired pizza menu we chose the 'Lighthouse' and one of the two specials.
The 'Lighthouse' ($24) was topped with prawns, prosciutto, basil, roma tomatoes and bocconcini. The base was perfectly cooked, with a nice classic crust, not too thin with a nice puffy edge.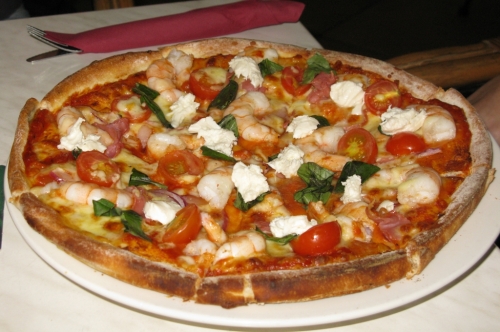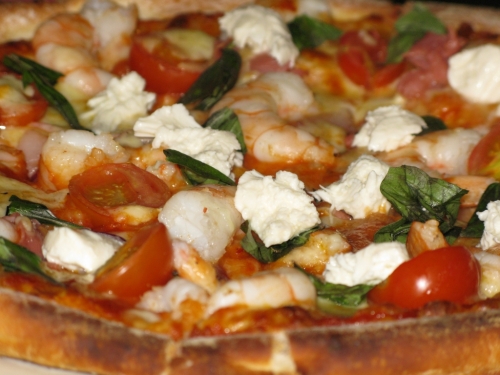 The special we chose was topped with cajun chicken, potato, onion, snowpeas and capsicum drizzled with sweet chilli sauce.
Although unsure of how potato would go on a pizza, the slices were thin and added a lovely texture and creaminess to the topping and made it feel more like a 'winter' pizza. Awesome!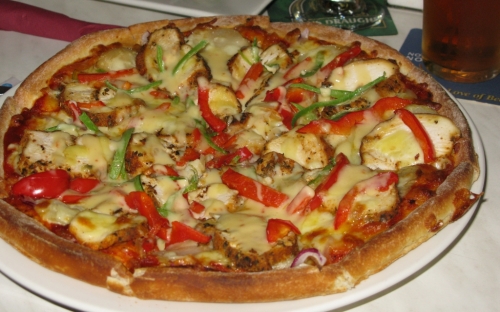 We also tried the 300g Black Angus Sirloin ($29.50) served with mash, vegies, onion jam and red wine jus. The super crunchy sweet potato slivers on top were a hit.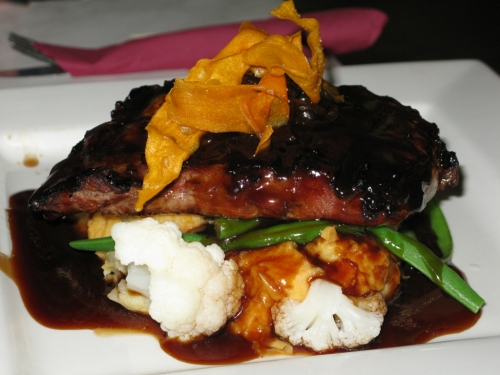 The Grilled Salmon Fillet ($26.50) served on a potato, chorizo, rocket and capsicum salad with a tomato and avocado salsa.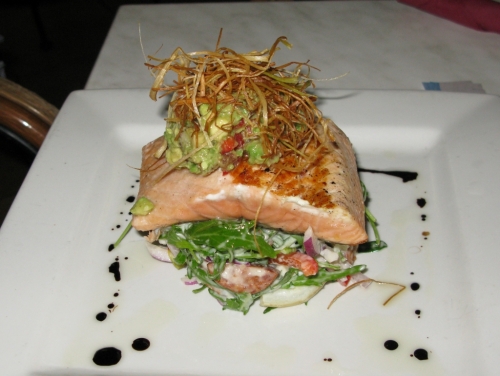 After a few drinks and a couple of hours, the friday night rush was starting and bar was filling up with a mix of theatre goers, families and after work groups. It is certainly a popular place if your after a large range of meals for good value, and a comfy wicker chair to settle in.
Town Green Inn
4 Horton St, Port Macqaurie Ph:(02) 6580 7899