We made the trek down to Port Macquarie this weekend to seek out Bittersweet Cafe Patisserie after
this
picture got my tastebuds watering.
We had intended to go for brunch, but after sleeping in we were instead faced with a difficult morning tea choice.
The glass cabinets were filled with pastry delights all prepared fresh daily on the premises.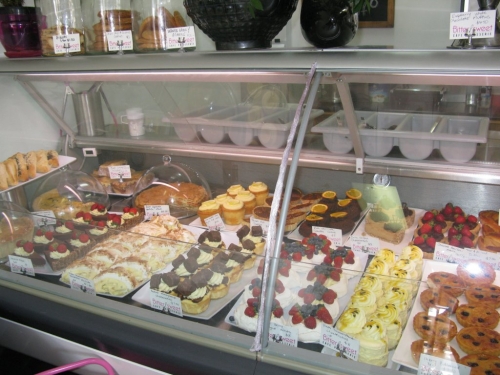 We chose the Baked Honeycomb Cheesecake and the Fresh Passionfruit Pavlova Roulade and walked down to nearby Lighthouse Beach for noms.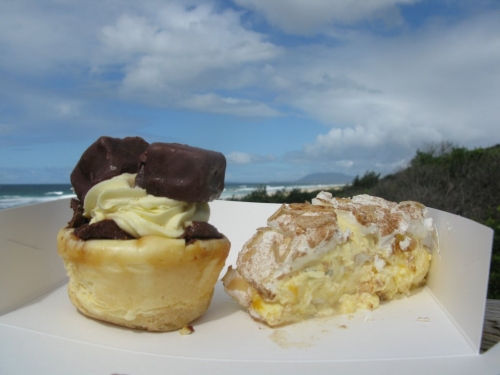 The cheesecake was light and moist, full of chocolate and soft honeycomb, topped with fresh whipped cream and choc-honeycomb pieces.
The Pavlova Roulade is a best seller, a soft meringue shell filled with fresh cream, mango and passionfruit and topped with cinnamon and slivered almonds.
We will definately be back again, for bacon and eggs followed by the Baked Raspberry White Chocolate Cheesecake, Lemon Meringue Tart and Chocolate Bourbon Mousse Tart and a then a much needed looong walk down the 10Kms of Lighthouse Beach. :)
Bittersweet Cafe Patisserie, Shop 2/48 Watonga St, Port Macquarie.